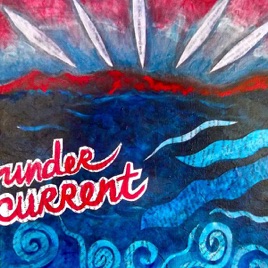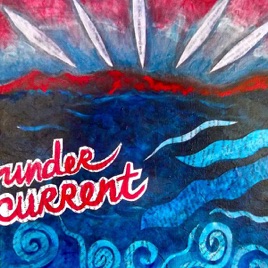 Undercurrent
Various Artists
TITLE
TIME

Pō (The Salt-Wind, Ka Makani Paakai)

Brandy Nālani McDougall

from Tidelands [hanom] (from Unincorporated Territory [hacha])

Craig Santos Perez

Natives Wanted (The Salt-Wind, Ka Makani Paakai)

Craig Santos Perez & Brandy Nālani McDougall

from Achiote (from Unincorporated Territory [hacha])

Craig Santos Perez & Brandy Nālani McDougall

Hāloa Naka Recitation (The Salt-Wind, Ka Makani Paakai)

Brandy Nālani McDougall

Hāloa Naka (The Salt-Wind, Ka Makani Paakai)

Brandy Nālani McDougall

Hāloa Naka Chant (The Salt-Wind, Ka Makani Paakai)

Brandy Nālani McDougall

from Tidelands [tasi] (from Unincorporated Territory [hacha])

Craig Santos Perez

Haumea (The Salt-Wind, Ka Makani Paakai)

Brandy Nālani McDougall

Waiting for the Sunrise At Haleakalā (The Salt-Wind, Ka Makani Paakai)

Brandy Nālani McDougall

from Preterrain (from Unincorporated Territory [saina])

Craig Santos Perez

Spam [Raw] (from Unincorporated Territory [guma])

Craig Santos Perez

Spamification [Hot & Spicy Remix] (from Unincorporated Territory [guma])

Craig Santos Perez

On Finding My Father's Essay (The Salt-Wind, Ka Makani Paakai)

Craig Santos Perez & Brandy Nālani McDougall

from Aerial Roots [remix] (from Unincorporated Territory [saina])

Craig Santos Perez

from Aerial Roots (from Unincorporated Territory [saina])

Craig Santos Perez

Papatuanuku (The Salt-Wind, Ka Makani Paakai)

Brandy Nālani McDougall

Papatuanuku [Winding Roots Mix] (The Salt-Wind, Ka Makani Paakai)

Brandy Nālani McDougall

The History of This Place (The Salt-Wind, Ka Makani Paakai)

Brandy Nālani McDougall

from Organic Acts [1] (from Unincorporated Territory [saina])

Craig Santos Perez

from Organic Acts [2] (from Unincorporated Territory [saina])

Craig Santos Perez

He Mele Aloha (for Al and Reina) (The Salt-Wind, Ka Makani Paakai)

Craig Santos Perez & Brandy Nālani McDougall

On Cooking Captain Cook (The Salt-Wind, Ka Makani Paakai)

Craig Santos Perez & Brandy Nālani McDougall

from All With Ocean Views (from Unincorporated Territory [saina])

Craig Santos Perez

Ginen All With Ocean Views (from Unincorporated Territory [saina])

Craig Santos Perez

Hypothetical (The Salt-Wind, Ka Makani Paakai)

Brandy Nālani McDougall

Tūtū, Speaking to the Rain (The Salt-Wind, Ka Makani Paakai)

Brandy Nālani McDougall

Tūtū(s), Speaking to the Rain (The Salt-Wind, Ka Makani Paakai)

Brandy Nālani McDougall

Hōʻailona (The Salt-Wind, Ka Makani Paakai)

Brandy Nālani McDougall
29 Songs, 53 Minutes
Released:

Aug 6, 2011

℗ 2011 Hawaii Dub Machine
Ratings and Reviews
Innovative poetics from the Pacific
Through their work, Brandy Nālani McDougall (Hawai'i) and Craig Santos Perez (Guahan) address issues of colonialism, militarism, and tourism in their home islands. Hawai'i was illegally annexed by the U.S. in 1898, and later became the 50th state. Guam was ceded to the U.S. after the Spanish-American War of 1898 and remains an unincorporated territory to this day. The U.S. military occupies and degrades massive amounts of land on Hawai'i and Guahan, and global tourism holds their economies hostage. Despite this traumatic history, both poets also fiercely celebrate their native cultures, stories, and languages—mapping their genealogies and honoring their ancestors. For them, poetry is the undercurrent of a shared struggle for a decolonized Pacific.

Undercurrent emerges as the essence of amplified poetry, now a form where the voice/text is the sole object of attention. Here amplified poetry arranges sound and voice the way concrete poetry arranges ink and image to reveal deeper layers of meaning in a poem's words. Although some tracks may call to mind the polyphony of western musical counterpoint, the tracks are very much open works, each an opening or aperture to new vistas and possibilities.

This example of the continuing evolution of amplified poetry is the fourth such album by producers Richard Hamasaki and H. Doug Matsuoka.