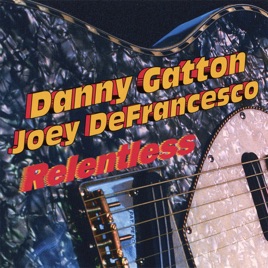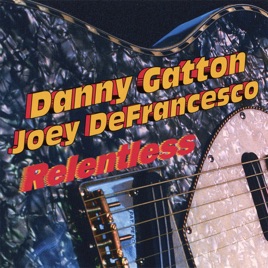 9 Songs, 1 Hour 3 Minutes
Released:

Dec 31, 1993

℗ 1993 Big Mo Records
Ratings and Reviews
DeFrancesco is Aces High on this one
Get this CD, it's great, but...

Although Danny Gatton was an amazing guitarist, and was capable of holding his own playing country, rock-n-roll, rock-a-billy, blues, and jazz music, I totally disagree with one of the reviewer's remarks: "Although no new revelations are offered, the joyful chance taking of Danny Gatton kept the music from ever becoming predictable or too relaxed; he certainly challenges DeFrancesco throughout this set."

Au contraire mon frere! Yes, this was a 'Gatton' session with his drummer and bass player. Yes, Gatton was a 'chameleon' when it came to genre segues. But, he met his match and then some in Joey DeFrancesco. Especially when compared with DeFrancesco's encyclopedic grasp of jazz structure and theory. Joey started playing the piano at the age of four, switching to the B3 shortly after. By age six, he was sitting in on his father's gigs; by ten, he was playing out on his own, also sitting in with organ legends like Jack McDuff and Richard "Groove" Holmes. When he was seventeen years old, Miles Davis asked Joey to join his band. DeFrancesco (while still in his teens) toured and recorded with the Miles Davis band.

That aside, the energy level and melodic improvisations are at their peak during Joey's solos. In particular, check the solos during "Kindred Spirits", and the standards "The Chess Players" and "Well You Needn't". Don't get me wrong, this is an amazing recording that will take your breath away, but Joey DeFrancesco was clearly in the driver's seat. For a similar, high-energy album with a true jazz guitarist, check out Jimmy Bruno's album "Like That" (available on iTunes). Bruno and DeFrancesco really 'lock horns' on that one!!!
Danny G & Joey D!
To listen to either Danny or Joey individually is a treat, but to have them together is a dream. The rhythm section ain't too bad, neither!
The Best Of Two Best
This is my favorite jazz album featuring guitar. Period. Pairing The Unknown Guitarist and Joey D. at the top of their perspective games results in what can only be described as a perfect album. The rhythm section holds down the groove without getting in the way of the two masters. "The Pits" is simply the singular most powerful version of Stormy Monday I have ever heard. I don't know what else I can say - this is how it's done.