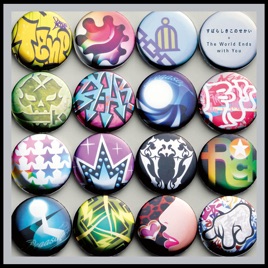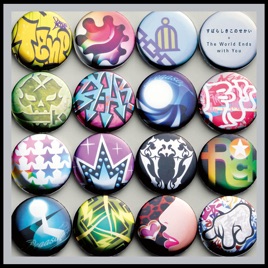 | | TITLE | | TIME |
| --- | --- | --- | --- |
| | | | |
| | Calling (1960s) [feat. Leah] | | |
| | Give Me All Your Love (All My Love) [feat. Wakako] | | |
| | Long Dream (1980s) [feat. Makiko Noda] | | |
| | Someday (Unplugged) [feat. Sawa] | | |
| | Make or Break (Black Box) [feat. Hanaeryca] | | |
| | Game Over (Busy Dizzy and Lazy) [feat. Andy Kinlay) | | |
| | Give Me a Chance (feat. Ayuko Tanaka & Mai Matsuda) | | |
| | New Born (feat. Nulie Nurly) | | |
| | Twister (That Power Is Yet Unknown) [feat. Sawa] | | |
| | Déjà Vu (feat. Joanna Koike) | | |
| | Transformation (feat. Andy from "Sixpin") | | |
| | Three Minutes Clapping (feat. J. D. Camaro) | | |
| | Twister (Gang-Mix) [feat. MJR] | | |
| | The One Star (feat. Cameron Strother) | | |
| | Owari-Hajimari (feat. Cameron Strother) | | |
| | Three Minutes Clapping (Live) [feat. J. D. Camaro] | | |
| | Transformation (Transformed) [feat. Andy from "Sixpin"] | | |
| | Déjà Vu (Discoteque) [feat. Joanna Koike] | | |
19 Songs, 1 Hour 10 Minutes
Released:

Jul 30, 2008

℗ 2008 SQUARE ENIX
Ratings and Reviews
How To Get Every TWEWY Song
This CD contains every song from the EP with the same title except for "Twister -The Twisters- (vocal by MJR & Sawa)". So if you like that song, just buy that one by itself and this album, and of course the official soundtrack. Then you will own every awesome song for this game. If you like you can just remove the "EP" from the Twister song so it goes over to this album. But buy this, because these songs are great for fans and non-fans alike.
A MUST Have for all TWEWY Fans!!
This album is absolutely amazing with remixes and new versions of songs from both It's a Wonderful World and The World Ends With You. A MUST have for any TWEWY fan!!
FINALLY!!!
I have been wanting these songs since the first album came out. "Transformation" and "Three Minutes Clapping" were my fav. songs from the game and I was so dissapointed when they weren't on the first album. But now their here in all their glory. This music is the some of the best on any video game. Right up there with Metroid and Zelda.
Gaming music must be appreciated! Buy this album.