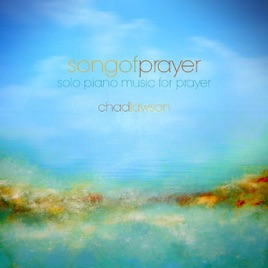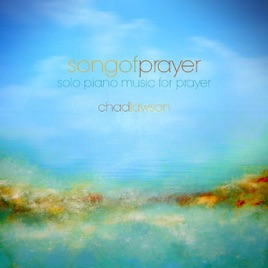 Song of Prayer (Solo Piano Music for Prayer)
Chad Lawson
| | TITLE | | TIME |
| --- | --- | --- | --- |
| | Song of Prayer (Solo Piano Music for Prayer) | | |
1 Song, 32 Minutes
Released:

Aug 2, 2011

℗ 2011 Hillset Records
Ratings and Reviews
Song of Prayer
Every once in a while there is a milestone that we encounter in life. We see in Genesis the points in time when Abraham would stop and build an alter along the way of his faith journey with Yahweh. Song of Prayer is such a milestone, such an alter of worship in the faith journey of Chad Lawson, which, by the grace of God in our Lord Jesus Christ, we all have the privilege and opportunity to share in. For me, as I listen now, it's as if I am transported off the planet as the earth spins in slow motion, for a God's eye view of the majesty of His creation. The Father is beside me saying …. Look - it is good… you are secure in me… all is well… all I can answer is wow!! YOU are so good, so very good! It is so awesome to just enjoy the presence of God and be overwhelmed by his love and grace, and enveloped in Him as in a blanket – so warm, so wonderful! I don't want it to stop! Song of Prayer is a soundtrack from the heart of God, a dance of the eternal. Thanks for letting Jesus play His heart through you, Chad!
Indescribable...
Thanks Chad, this gets better each time I listen to it… amazing, powerful, prayerful, meditating, soaking, listening, self evaluating, Spirit seeking-Spirit finding… I just wish I could describe it to you… a song right from Heavens Throne Room… Angels enjoy listening, dancing, and flying around to this one…

Love ya, Larry
Painful in its Beauty.
Chad Lawson has an agenda. A deep one, I tell ya, people. He wants you to love the world, the universe and all its creatures. And he does it with music. I listen to his music every time I take a plane; I tell ya people I am certain his music stops any issues my flights may have. Song of Prayer may be his most ambitious piece, if the man had ambition. He crafts story. He cultivates narrative. He is a singular storyteller. And Song of Prayer lays bare the story of his very essence, a classic impromptu. I listen and am amazed. Chad Lawson does things to me that are deeply spiritual, deeply felt. I could never share with you, this audience, how much I endorse Chad Lawson and his ambitions, if he had them.