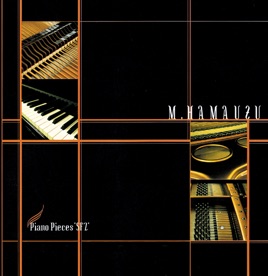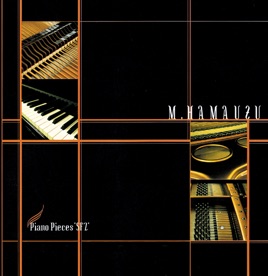 | | TITLE | | TIME |
| --- | --- | --- | --- |
| | | | |
| | | | |
| | | | |
| | | | |
| | | | |
| | | | |
| | | | |
| | | | |
| | | | |
| | | | |
| | | | |
| | | | |
| | | | |
| | | | |
| | | | |
| | | | |
| | | | |
| | | | |
| | Rhapsody On a Theme of Saga | | |
19 Songs, 40 Minutes
Released:

Jul 7, 1999

℗ 1999 SQUARE ENIX MUSIC
Ratings and Reviews
The new "classical music"
I regret that American video game fans don't get classical rearrangements of domestic video game music like this, as our Japanese counterparts do. Certainly some of the modern Japanese game music composers are on par with those of the great Europeans of the previous centuries, and yet we won't know if our American composers do as well without lovely arrangements like this album. A joy from start to finish... but Apple should have a "partial album" warning on this selection, as Track 19 is only the first part of six on the original CD pressing.
Piano is Hamauzu's best friend
This is a wonderful compilation of arrangements from the PSone game Saga Frontier 2; a game which--in itself--most of the compositions had a piano as the foundation!

I'll first say that you're probably looking at each track time thinking "wow... only 2 minutes long?" but that's okay because these compositions, believe it or not, are actually closer to half as long.
The basic form--if i had to sum up all pieces into one form--is "||:A:||coda" (and for those who need the long-hand, this means that the track is played once, and repeats right to the beginning, and then there's a tag ending)

Still, these are enjoyable nonetheless!!

The last 8 or so are piano duets, as well.

I believe I saw somewhere there's a version of this album that has 4 piano + string orchestra/percussion arrangements. I wonder where they've gone?

Masashi-san has been doing many piano arranged albums since this and you can see his skill developing all the time! If you haven't yet, check out "Final Fantasy X Piano Collections", "Sailing to the World Piano Score", and "Vielen Dank". These are all piano albums by Hamauzu created after SF2 Piano Pieces!