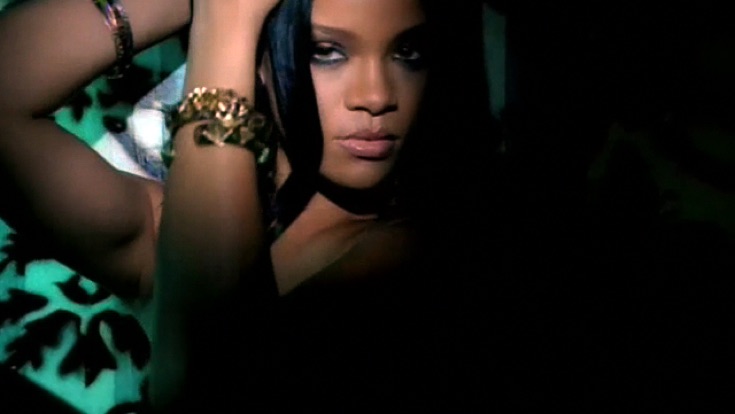 Ratings and Reviews
RIHANNA CAN'T STOP HER MUSIC!
rihanna has been doin well lately! her album did good! her two singles "Umbrella" & "Shut Up and Drive" are exploding in the music charts! This is a good song! the video is also good! keep goin Rihanna cause your music is cool, fascinating & explosive! this is a potential hit! VOTE "AGREE" IF U LOVE RIHANNA OR HER MUSIC OR THIS VIDEO!
RIHANNA DANCING TO THE MUSIC
HeyWuzUp!! Don't Stop The Music is so disco, and Rihanna is definitely up for a girl's night out.
Don't Stop The Music is a disco inspired type song, also it samples Michael Jackson's Wanna Be Startin` Somethin. The video was shot in Prague the day after Shut Up and Drive. The video start's with Rihanna pulling up in a taxi with a couple of friend girl's, the girl's soon get out, and then walk in to the store. The next shot of the video Rihanna is in the bathroom singing in the mirror getting ready, Rihanna soon leave's the bathroom, and that's when Rihanna head's to the party. The party is like a underground party, yet classy, and this is where most of the video takes place. Rihanna can be seen in different shot's sitting in V.I.P, also dancing in the crowd under the disco light's. Don't Stop The Music is a good video, and a heavy dance track, so with this said buy the video, don't sleep on it. Thank's 4 reading, Show Love, and Support.
Don't Stop The Music
Love the music video! Makes the song a million times more enjoyable! Best music video of Good Girl Gone Bad!