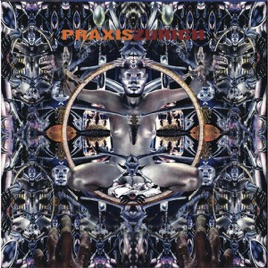 TITLE
TIME

Theatre of Eternal Turntables (In 3 parts)

Praxis & Bill Laswell

Transmutation 3-Fresh Impression

Praxis & Bill Laswell

Telematic Circuit Break (In 2 Parts)

Praxis & Bill Laswell

UnderCurrent (Live At the Knitting Factory)

Praxis & Bill Laswell
17 Songs, 1 Hour 5 Minutes
Released:

Dec 31, 2004

℗ 2006 Innerhythmic/UFO Music
Ratings and Reviews
great stuff
One of the best praxis live cd's i have listened to, the only other live cd i have listened to that is as good whould be 2004-tennessee.

Sweet Jesus
It's been a long time since I've heard an album this original. It's unlike anything I've ever heard, and I love it.
Buckethead, Brain, and Bill Laswell -How could you go wrong?
This CD blew me away with the guitar work of the famous Buckethead, the amazing drumming of Brain, and the mix of turntables and even piano. If you have an appreciation for any of these instruments, this is the band for you! I play the drums and love listening to the variety and talent of drumming on this CD.