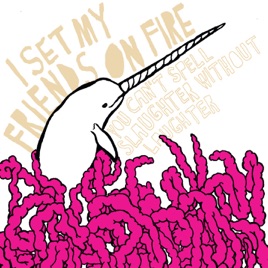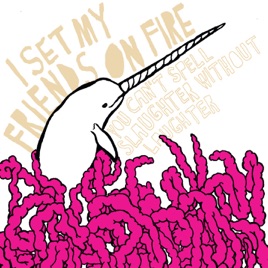 | | TITLE | | TIME |
| --- | --- | --- | --- |
| | Sh!t It Talks... I'm Out of Here | | |
| | Brief Interviews With Hideous Men | | |
| | Beauty Is In the Eyes of the Beerholder | | |
| | Things That Rhyme With Orange | | |
| | | | |
| | | | |
| | Ravenous, Ravenous Rhinos | | |
| | | | |
| | | | |
| | | | |
| | But the Nuns Are Watching | | |
| | Reese's Pieces, I Don't Know Who John Cleese Is? | | |
12 Songs, 35 Minutes
Released:

Oct 4, 2008

℗ 2008 Epitaph
Ratings and Reviews
Great album, but it has its ups and downs.
Like my title says, this album is great, but there's a few songs it could do without. For one, the intro is pointless and not worth 99 cents. Here's my review for the songs:
1. Sh!T It Talks...I'm Out of Here - Didn't even buy this song...pointless filler intro. Not worth 99 cents! 0/5
2. Brief Interviews With Hideous Men - Catchy as phuck chorus, Just wish it was longer. 3/5
3. Beauty Is In The Eye of the Beerholder - Amusing title, great track. 4/5
4. Things That Rhyme With Orange - Even catchier than phuck.....Easily the best track on the entire album. 10/5
5. ASL - Seems like a sort of filler track. Not the worst, but certanly not the best. 2/5
6. Interlude - It's an interlude....Eh......1/5
7. Ravenous, Ravenous Rhinos - Has nothing to do with Rhinos, ravenous or otherwise, but it kicks off with a bang. Yet another track which i wish was longer. 3/5
8. HxC 2-Step - Can't stand this track. I've tried and tried but I can't make it the whole way through. 0.5/5
9. WTFWJD - I honestly dont know what the phuck Jesus would do, but i do know that this is a killer song. 3.5/5
10. Crank That - Ahh yes, Crank That. Over a million plays on Myspace, and thier breakout single it seems. On first listen, this was yet another song that I couldn't stand. I kept giving it time and it eventually grew on me. Love the breakdown at the end, and for that, it gets 3.5/5
11. But the Nuns are Watching - I wish they'd do more songs like this, and the one that follows. 4/5
12. Reese's Pieces, I Don't know who John Cleese Is - Well neither do I...other than he's some actor mabye? Anyways, probally the second best song on the CD. This album needs more songs like this to fill the void where tracks 1 and 8 are. Great singing. 5/5

Before you get mad at me and say that I'm being unfair, let me just say that its very hard to get a 5 star rating out of me. But I honestly think this is a great album that fans will love. If you're somewhat less than a fan or just want a few tracks to try, definately skip 1 and 8. I highly recommend Things That Rhyme With Orange.
Amazing album by Matt and Nabil!
This two man band has blown me away with how far they've come. I remember when they first did the Crank That cover. I've loved every song they've put on their myspace since then and this album is no different. Their music is so original, i don't even know how i could describe it. The lyrics in the songs are also amazing. I love "I haven't heard one thing you have said; this whole time you were talking I was to busy picturing you dead." in ASL. The one thing i didn't care for about the album, was all the I Set My Friends On Fire fans already owned or heard half of this album. Beauty Is In The Eyes..., ASL, HxC 2-2step, Crank That, and recently, But the Nuns... were already on their myspace to listen to. And of course, with limewire, many already downloaded the songs. For fans like me, there wasn't very many new songs to hear. The one new song i really liked a lot that is a lot different from the rest is Things That Rhyme With Orange. There is not as much screaming in this song, and the singing really sounds good. Overall, i really love the whole album and Matt and Nabil are great guys that won't hesitate to comment you back on myspace. lol. Check out their "Chronicles of ISMFOF" on youtube... i find them pretty hilarious.
AP Magazine is FULL of Idiots
I love how they give this CD a half star calling them Cliche, yet they have Forever The Sickest Kids as their main story. They are a joke. This CD is far from cliche and is one that comes at you hard yet keeps rocking. Awesome CD and I easily bought this, as you would have to pay me a lot to ever listen to that crap that AP loves to showcase