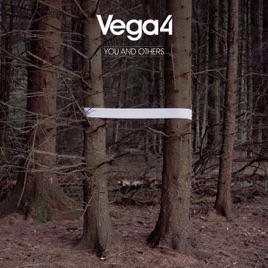 Ratings and Reviews
I <3 Vega4
Going on the advice of a friend, I went to see them in concert in Tallahassee. The showmanship was awesome but more imporantly the music is amazing. Life is Beautiful wakes you up with a smile. You and Me keeps you going through a long day bringing back happy memories of friends, inside jokes, and outright good times. Traffic Jam expresses the frustration of people in our society but the hope that with others we can overcome. Bullets (my personal fave) is a bittersweet song that eloquently tells how we can--even after the most poisonous relationships--can still love and move on from that person. Incredibly poignant (these pieces of you are left in me/ the craziest thing is that i love her) to straight out fun (goin out and laughin' at nothin') all in one album, I highly highly reccommend purchasing this album to anyone.
Great album, Great live.
My friends and I saw Vega4 in concert in Chicago at the Metro. They opened for Augustana and did an amazing job building the atmosphere. No one there had really heard of Vega4, but that did not stop the audience from rocking out and gradually singing-a-long. The songs were very crisp live, and the band was very playful. It was a good show. Not only should you buy the album, but if possible, you should see them live.
Life is Beautiful!
I LOVE this song!!!! Its going to be played on Greys anatomy this week! hooray!!!