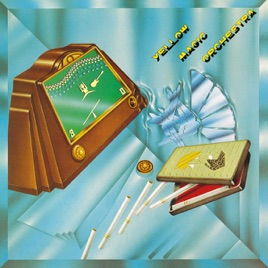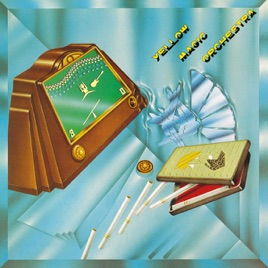 | | TITLE | | TIME |
| --- | --- | --- | --- |
| | Computer Game "Theme from The Circus" | | |
| | | | |
| | | | |
| | | | |
| | Computer Game "Theme from The Invader" | | |
| | | | |
| | | | |
| | Bridge Over Troubled Music | | |
| | | | |
| | | | |
10 Songs, 37 Minutes
Released:

Nov 25, 1978

℗ 1978 ALFA MUSIC, INC.
Ratings and Reviews
The 'ol switcheroo...
So there's this song by Yellow Magic Orchestra called "Computer Games" that's released in 1978. I was a teenager and when I heard this song for the first time, I couldn't get enough of it. Played it over and over and over on the phonograph (that's what us whippersnappers called a turntable) until the grooves wore out. And then, 33 years go by, and I hear Computer Games mixed in with another song at a club, and boy, does it trigger memories. Anyway, trying to find this song was like trying to find a needle in a haystack, and since this was such an obscure song, I figured there'd be absolutely no way iTunes would have it. And I was right. Until I realized that the song I was looking for was now called something else entirely. "Firecracker" is now the name of "Computer Games". Don't know how or quite when that came about, but I would've had it in my iPod a lot sooner if I'd known that. Bottom line...Firecracker is one of those lost jams from back in the day...real 'ol skool! Glad to be reunited with it again after all these years!
Avant Grade
This seems so ahead of its time. Listening to "Tong Poo" sounds like some kind of new videogame music, but gives me the feeling I get when I play a classic game. Wonderful.
This album changed my life
It was 1978, I was only eight. I went to buy Sadistic Mika Band record called "Black Ship" but ended up buying this record.
Glad I bought this record. Although I can't believe iTunes has their albums.