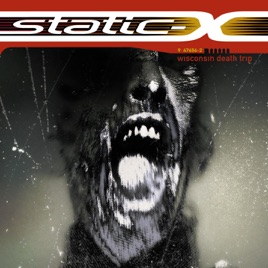 12 Songs, 43 Minutes
Released:

Mar 19, 1999

℗ 1999 Warner Records Inc.
Ratings and Reviews
extreme biase in reviews
is it me or does itunes rate stuff with a lot of biase? i mean this review was borderline hatefull. they dont like this style of music ok but dont call people who happen to like it dead beat loitering losers.how immature.they dont insult the people who buy all of justin timberlakes albums or the black eyed peas fans. WHAT GIVES ITUNES!!?!! itunes you didnt even follow your own tips to writing a great review,''do not use language that can be construed as hateful...''.thats textbook hypocricy.
Wisconsin Death Trip
This is and always will be Static-X's best album. The songs made top billboard ratings, especially "Push It" and WDT went platinum! All the songs are unique and just plain awesome. If you're a Static-X fan and you don't have this album. Get it NOW. It is worth the money and the time.
And for some, the CD version has better quality, but either way, this album is a must.
From start to Finish!
I absolutely love this album! I saw these guys on tour in 99 in Dallas. I am buying this album because the hard copy I bought 10 years ago was stolen recently. I could have easily got a burned copy somewhere else but for the precentage that tha band gets for me buying the album is worth every penny. You guys really deserve to hear this album as well as the band deserves the royalties for me purchasing it. Great work Wayne and the rest of the production that were involved. When I listen to this album it is shocking to see how much fun a person can have just listen and see for yourself.