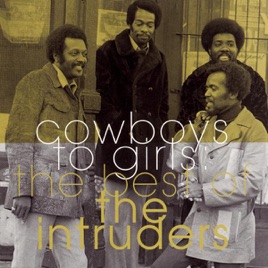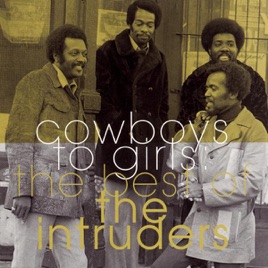 The Best of the Intruders: Cowboys to Girls
The Intruders
4.6, 68 vurderinger

$9.99
| | TITEL | | TID |
| --- | --- | --- | --- |
| | | | |
| | | | |
| | | | |
| | | | |
| | (Love Is Like A) Baseball Game | | |
| | | | |
| | | | |
| | | | |
| | | | |
| | | | |
| | (Win, Place or Show) She's a Winner | | |
| | | | |
| | | | |
| | | | |
| | | | |
| | | | |
| | | | |
| | | | |
| | To Be Happy Is the Real Thing | | |
| | | | |
20 sange, 1 time 11 minutter
Udgivet:

31. okt 1995

℗ Originally released 1968, 1969, 1970. All rights reserved by SONY BMG MUSIC ENTERTAINMENT. (P) 1972, 1973, 1975, 1995, 2007 SONY BMG MUSIC ENTERTAINMENT.
Vurderinger og anmeldelser
ENTIRE ALUMB NICE
i don't understand itunes review,if U grow up listening 2 soul, not just two songs are ok but the entire CD!
intruders
i agree with wiilkill....the itunes reviewer is not in touch with the intruders...this is classic stuff all of the album.cowboys to girls is not all there are known for.basement parties...i wanna know your name....etc.
The Best of the Intruders
I love this album. But my heart aches for "Baby I'm So Lonely". If I only bought the 45 at the Record Museum 40-some years ago, my life would now be complete.