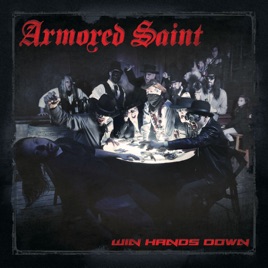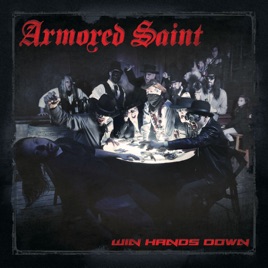 | | TITLE | | TIME |
| --- | --- | --- | --- |
| | | | |
| | | | |
| | An Exercise in Debauchery | | |
| | | | |
| | That Was Then, Way Back When | | |
| | With a Full Head of Steam | | |
| | | | |
| | | | |
| | | | |
9 Songs, 51 Minutes
Released:

May 29, 2015

℗ 2015 Metal Blade Records
Ratings and Reviews
Great title track!
One of the greatest voices in metal! John Bush doesn't get the credit he is OWED! Nice to hear they've heavied it up on this one. Can't wait for the rest of the album!
Metal Album Of The Year!
Armored Saint has always been a band I've enjoyed listening to, but never all that passionate about...until now. They have stepped up their game BIG time on this record! Some of the catchiest hooks and riffs you'll ever hear, excellent production, and John Bush has never sounded better. Every song on the record grabbed me from the first listen, which is highly rare for me. So please do us all a favor. Support this band. Buy this album. And hopefully we'll get more quality music like this in the future from them!
BUY THIS ALBUM!!!
One of the most criminally overlooked metal bands of all time sounds absolutely ON FIRE here. I defy any card-carrying metal head to pop the title track in the car stereo and NOT drive 90 mph… total adrenaline rush!!! Joey Vera's production is so essential to the classic Armored Saint sound… he does for 'Saint what Vinnie Paul did for Pantera. John Bush is in top voice, and the twin guitar attack of Jeff Duncan and Phil Sandoval is blistering (listen to the lead guitar passage that emerges from the "quiet bridge" in the middle of "Win Hands Down"!), and of course the entire vehicle is being driven by the rhythm section of Gonzo and Vera. Cannot wait for the rest of this album!!! See them on tour this month with SAXON!!!