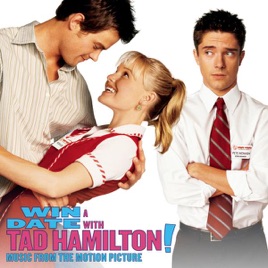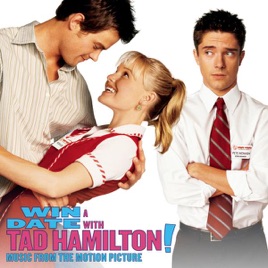 Win a Date With Tad Hamilton (Music from the Motion Picture)
Original Soundtrack
3.6, 17 Ratings

Partial Album
15 Songs, 27 Minutes
Released:

Jan 20, 2004

℗ 2000, 2001, 2002, 2003 SONY BMG MUSIC ENTERTAINMENT/ (P) 2002 Hollywood Records, Inc/ (P) 2003 Capitol Records, Inc. (P) 2003 Embrace the Future, Inc. (P) 2003 SKG Music LLC/ (P) 2003 Soul Kid #1 (P) 2004 Polydor Ltd. (U.K.) (P) 2004 Reprise Reco
Ratings and Reviews
Soundtrack listing
For those who want to know... here is the entire soundtrack listing (and my opinions of some of the tracks):

1. "Superfabulous" - BT feat. Rose McGowan
2. "Special" - Wilshire
3. "Some Days" - Wheat
4. "More Bounce in California" - Soul Kid #1
5. "Why Can't I?" - Liz Phair (GOOD)
6. "Back to You" - John Mayer (FANTASTIC!!!)
7. "Something About You" - Five for Fighting
8. "Days Go By" - Jason Wade
9. "Leading With My Heart" - Alice Peacock
10. "Blue" - The Thorns
11. "Waiting" - Kyle Riabko
12. "I Won't Go Hollywood" - Bleu
13. "Somebody" - Bonnie McKee
14. "Shining" - Kristian Leontiou (GREAT)
15. "Once Again" - Frankie Jordan
16. "cant get enough of your love" barry white (GREAT)

if you want to know...
the song at the end of the movie with pete and whats her face dancing is called once again by frankie jordan.
most of the other songs are elsewhere on itunes!!!!!!
Even though itunes dosen't have the whole album together here, it has most of the other songs from the movie other places on itunes, mostly under the artists names. It takes a little digging around. You can just google the soundtrack and find the names of the songs, then look them up by artist on here.