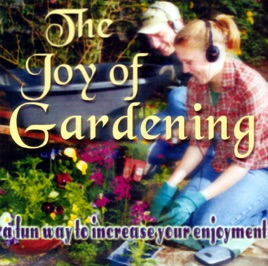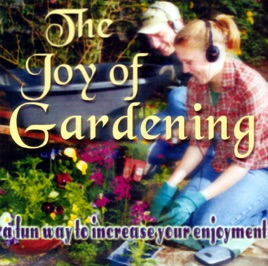 TITLE
TIME

Eine Klein Nachtmusic By Mozart

By Wolfgang Amadeus Mozart

Sym No.9 By Ludwig Van Beethoven

By Ludwig van Beethoven

Pachel Bel Canon By Johanne Pachebell

By Johanne Pachebell

Morning Inspiration: Water Music-Handel/Trumpet Voluntary-Clark/Lohengrin Bridal Chorus-Wagner/Wedding March-Mendelssohn/Ode to Joy-Beethoven

By Felix Mendelssohn, George Frideric Handel & Ludwig van Beethoven - The Joy of Gardening & Jeremiah Clarke

William Tell Overture By Gioachino Rossini

By Gioacchino Rossini

Bouree By Johann Sebastian Bach

By Johann Sebastian Bach

Christ the Lord Has Risen Today

Claire De Lune By Claude Debussy

By Claude Debussy
18 Songs, 1 Hour 7 Minutes
Released:

Nov 7, 2000

℗ 2000 Worldwide Success Records
Ratings and Reviews
IGNORE THE SNIDE PURISTS
One of the many wonderful things about Classical music is that it can be interpreted in daring and varied ways. This CD presents some well-known...and, some would say hackneyed...pieces of Classical music. "The Joy Of Gardening" attempts to interpret some of these pieces with fresh instrumentation, rhythm and tempo; to be fair, most work, but, a few are just so-so.

The snide attacks of the "Classical Purists" are laughable. As a thirty-year Classical performer in operas and more, I welcome fresh takes of familiar pieces. This CD at least gives those "fresh takes" substance. Pick and choose the tracks that YOU like and ignore the bleatings of the self-important naysayers.
THE CLASSICS ARE BUTCHERED
This music is horrible. I cannot imagine why someone would want to buy a single song from this album. Please take this album off iTunes. Even the samples are unbearable. DO NOT BUY ANYTHING FROM THIS ALBUM. If you are looking for any of these songs then try to find them on classical albums and spend your money wisely.
Far more lively than some stuffy orchestra
A new twist to very old songs. Highly motivational, especially Sym No. 9 and Christ the Lord has Risen Today. This album is not just for gardeners only.