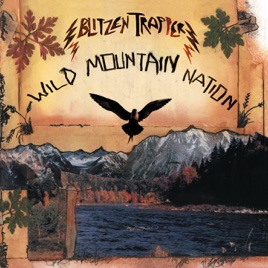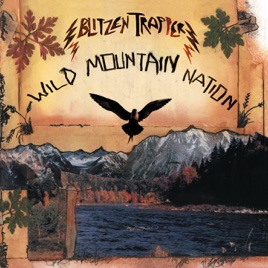 | | TITLE | | TIME |
| --- | --- | --- | --- |
| | | | |
| | | | |
| | | | |
| | | | |
| | Woof & Warp of the Quiet Giant's Hem | | |
| | | | |
| | | | |
| | | | |
| | | | |
| | | | |
| | | | |
| | | | |
| | | | |
13 Songs, 33 Minutes
Released:

Jun 12, 2007

℗ LidKerCow Ltd.
Ratings and Reviews
The Perfect Album
i found this album a different path to almost the same place. the journey was absolutely enjoyable and the tracks of furr and black river killer are obviously the first found songs on the album to get noticed. listen deeper and bam there it is…..a great album
How can this album still be un-reviewed? I will gladly be the first!
Blitzen Trapper is one of the freshest new bands (but to call them new is not quite correct, considering they have been around since 2000) but let's be honest...until Furr hit the record stores, they were un-known...and proof is that this gem of an album is still un-reviewed (even after the newest release of their awesome EP following Furr: Black River Killer). So I consider them new because Furr was released in 2008...so for a while I considered them a 2008 band...not so anymore! Now they are a 2007 band (the year this was released) and I bet when I get my hands on Field Rexx they will be even older...but enough rambling about how much I love this band...let's get to the point!

Wild Mountain Nation is by most band's standards...a great album...the song, the title track: "Wild Mountain Nation" is a great song...however, I will be the first to point out that this is no Furr...not by a long shot...but to compare any album to Furr just isn't fair...Furr is one of the best albums of the decade by my count and of course we don't expect Blitzen Trapper's older material to be up to the level they set with Furr...

Why is Wild Mountain Nation (WMN) not as good as Furr? Well it is simple, they were still struggling with their sound, what they wanted it to be...WMN is all over the place, they go from genre to genre numerous times (sometime two or three times in a single song) and the music just isn't focused like the music on Furr...but, seeing how brilliant Blitzen Trapper is, the greatness can't help but shine itself through the mediocrity of some of the material...you can tell by the end of listening to WMN that this is the same band that created the masterpiece that is Furr...

We all know the signature track from this album is "Wild Mountain Nation" and after listening to that song, some might say "well now what?" I had the same thing...and unlike Furr which took me one listen to "get", this album will take most listeners a few listens to start to fall in love...but you will...trust me! Just keep listening! But if you need help here are some of my other favorites: "Futures & Folly", "Sci-Fi Kid", "Summer Town", "Murder Babe" and probably my second favorite on the album: "Country Caravan"...listen to these songs and you will see that this is a respectable 4 or 4 and a half star album...not Furr, but definetly by the same band that did Furr and wayyyyy better than most of the crap known today as "new music"...LISTEN AND LOVE!