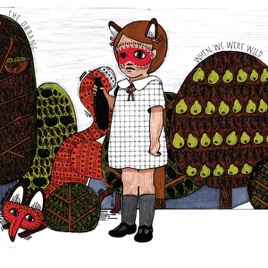 EDITORS' NOTES
When We Were Wild shows Dallas' the Orbans to be serious contenders for inclusion in the cream of the alt-country melting pot (Wilco, Ryan Adams, Old 97s, etc.). Heck, they actually fit into the radio superstardom gang (Tom Petty, Coldplay) if anybody out there is paying attention. Peter Black's voice is only rough around the edges — the middle is as easy and comfortable as a summer hammock. Songs like "Don't Lose Yourself" and "Like a Liar" have just enough grit and twang to fit into the alt-country mold, but they're hooky and smooth enough to appeal to a much wider audience. Tracks like "New Dress" and "Were Her" — loaded with retro keyboards, seesawing guitars and soaring choruses — are chameleons, with shadings of alt-country,'70s rock and contemporary indie pop. When We Were Wild promises great things ahead for a band that, for now, sits at the top of the heap of rootsy indie bands making great music. (Under an earlier moniker, Lifters, the band released the also impressive Switchblade Waterpistol in 2007.)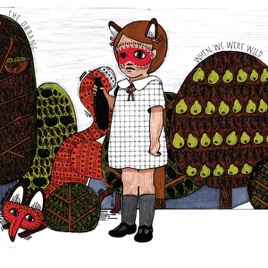 EDITORS' NOTES
When We Were Wild shows Dallas' the Orbans to be serious contenders for inclusion in the cream of the alt-country melting pot (Wilco, Ryan Adams, Old 97s, etc.). Heck, they actually fit into the radio superstardom gang (Tom Petty, Coldplay) if anybody out there is paying attention. Peter Black's voice is only rough around the edges — the middle is as easy and comfortable as a summer hammock. Songs like "Don't Lose Yourself" and "Like a Liar" have just enough grit and twang to fit into the alt-country mold, but they're hooky and smooth enough to appeal to a much wider audience. Tracks like "New Dress" and "Were Her" — loaded with retro keyboards, seesawing guitars and soaring choruses — are chameleons, with shadings of alt-country,'70s rock and contemporary indie pop. When We Were Wild promises great things ahead for a band that, for now, sits at the top of the heap of rootsy indie bands making great music. (Under an earlier moniker, Lifters, the band released the also impressive Switchblade Waterpistol in 2007.)
13 Songs, 51 Minutes
Released:

Jun 15, 2010

℗ 2010 Sheffield Avenue Projects
Ratings and Reviews
Feel good hit of the summer....
This album goes well with trips to the lake, backyard bbq's and anything that requires a good time soundtrack. It is like a slice of delicious musical pie, fat with beautiful hooks and harmonies that you will want to eat up. I love this record and you will too...
Great Live, Real Talent
I saw them live about a year ago and was very impressed. When they visited my town again I wrote on their facebook page telling them how psyched I was that they were back. Within a few hours they personally replied to my message. That definitely shows how much the appreciate their fans. Keep up the good work.
great soundtrack
i've been looking forward to this release for a long time and i was not disappointed. the songs are catchy, the instruments are well played and the vocals intimate and inviting. do yourself a favor and add this one to your newest playlist. my faves are songs we sang, were her, barely someone known (the vocals are insane on this one!), alibi and mother. however, like a liar and darlin' my dreams are songs that betray the band's youthful facade. these guys are pros and especially in darlin' my dreams, it shows.