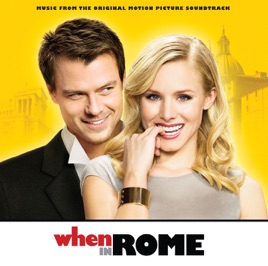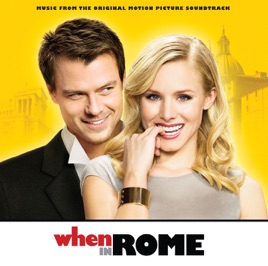 When in Rome (Music from the Original Motion Picture Soundtrack)
Various Artists
TITLE
TIME

Starstrukk (feat. Katy Perry)

3OH!3

Honey, Let Me Sing You a Song (Demo)

Matt Hires
12 Songs, 40 Minutes
Released:

Jan 12, 2010

℗ 2010 Atlantic Recording Corporation for the United States and WEA International Inc. for the world outside of the United States.
Ratings and Reviews
JASON MRAZ
GRRR!!!! i dont want the whole soundtrack and half the ones i do want are album only! wasnt the point of this site to just get one song off a cd if u dont want the whole thing?!?! it is not fair at all! come on iTunes!! i came on for the sole purpose of getting jason's song and mayb more from this soundtrack but im not going to waste 10 dollars only to be stuck with 3oh3!! its very dumb how this is set up...not happy at all...ugh..
Only wish
Nice variety of songs, just wish Kicking with You is able to buy!
Jason Mraz
What a scam! Only good song on this soundtrack is by Jason Mraz but I refuse to purchase the crappy songs to get it. Way to go itunes.