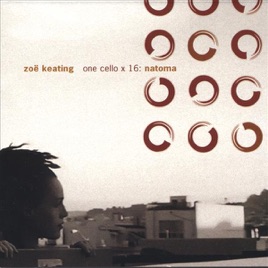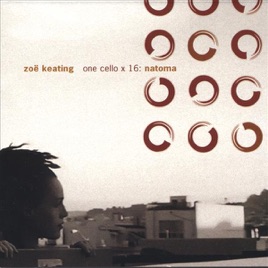 8 Songs, 52 Minutes
Released:

Nov 1, 2005

℗ 020202 Music
Ratings and Reviews
Inspiring and inspired
As soon as I found Zoe's music I bought everything I could find without even listening. Sometimes that has hurt me. This was not one of those times. This album is one of the most beautiful I've ever owned.
The more you listen the more of the layers you'll be able to hear. The haunting melody's are remarkably beautiful and stay with you. The beauty she is able to portray through her music is unparalleled. You will NOT be disappointed.
Classical Music Meets Technology. Both Win.
Sure, Zoe does some post-processing of the sound. But oh, that sound! Every sound generated by her and her cello. No pickups. Just mics. This is what happens when a virtuoso musician and computer wizard decides to combine those two parts of her life. Don't think this is techno. The technology is there, sure, but it's a servant of the music. This is a great introduction to Zoe's music.
Wonderful Album, Artist, and Person
I'm not sure how much I can gush about Zoe Keating, but I will sure give it my best shot.

One Cello x 16: Natoma is by far the best album of 2005, even though I never realized this until four or so years later. The samples you hear on iTunes give a great taste, but the full effect is sitting back, closing your eyes, plugging into a good sound system and letting the album in its entirety whisk you away. Like any amazing musician, Keating speaks through her instrument, conveying feelings, sights, sounds, and scenarios in every string of notes.

Don't believe me? Go grab the album for free (she herself suggested it as an option back when I first found the album) and give it a shot. Then, when you fall in love with it, come back here and support her by buying it legitimately (or, better, buy it through a service like Bandcamp that pays her more) so she continues to make amazing music for you.

A couple years ago I stumbled upon one of the 'Legions' songs, I believe on Pandora radio. I remember the impression it left all too well: this is some of the most original and beautiful music I have ever heard. I immediately looked into her more and found the rest of this album; I was hooked. Since then, I've fallen in love with this and her other albums again and again and again. On top of all the wonderful things she does as a musician, though, she is also a wonderful person - I've contacted her via email and Twitter a number of times (primarily to request use of her songs for short films I've worked on) and she's always been the sweetest and most accommodating person about it.

There's no pretension here - Zoe Keating has respect for her fans, and I hope that you'll come to join that very lucky group after buying this wonderful, wonderful work of art.