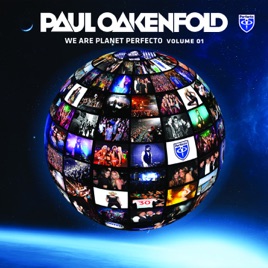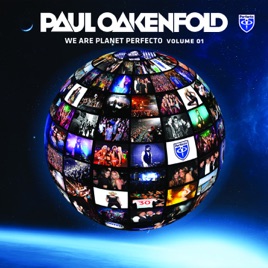 TITLE
TIME

Ocean Sparkles (Eric Shaw's Cinematic Intro Mix)

Juventa

Sunrise Tonic (Liquid Soul Remix)

Vertex & Pion

Otherside (2012 Official Radio Edit)

Sci Fi Hero (Organ Donors Remix)

Lange

Close to You (Radio Edit)

Richard Beynon

Pop Star (Feel Rockin Remix)

Paul Oakenfold & Robert Vadney

The Wall (Arty Re-Mode Radio Edit) [feat. Tania Zygar]

ARTY

Maybe It's Over (Perfecto Club Mix Edit) [feat. Tamra]

Oakenfold

Blame It On the Rain (Paul Oakenfold Radio Edit)

Nadine Loren

Finally (Zen Freeman & Remy Le Duc Remix) [feat. Joyriders]

CeCe Peniston

Head Over Heels (Paul Oakenfold Radio Edit)

Nadine Loren

Groove Machine (Gareth Wyn Radio Edit)

Paul Oakenfold & Marco V

Need You Now (Kenneth Thomas Remix)

Mia Dahli

Rising Moons (Original Mix)

Sunleed

Sleep (Perfecto Club Mix Edit) [feat. Tamra]

Oakenfold

Resurrection (Remy Le Duc vs. EC Twins Radio Edit)

Planet Perfecto Knights

We Are Planet Perfecto, Vol. 1 (Continuous DJ Mix) Pt. 1

Firefly (Phynn Remix) [feat. Matt Goss]

Ode Ao Sol (Liquid Soul Remix)

Perfect Stranger & DJ Pena

Sugar Rush (Astrix Remix)

Man With No Name

Tokyo (Robert Vadney Remix)

This Is New York (Heatbeat Remix)

Lange & Gareth Emery

Not Over Yet (Max Graham vs. Protoculture Remix Edit)

Grace

Amenity (Original Melodic Mix)

Sonic Element

Faster Kill Pussy Cat (Nat Monday Remix) [feat. Brittany Murphy]

Southern Sun (Paul Webster Remix Edit)

You Forget (Sly One vs. Jurrane Present Protest Movement) (Edit)

Sly One, Jurrane & Protest Movement

Extravaganza (Scot Project Breakdown Edit)

Talla 2XLC & Paul Miller

I'm Alive (Sonic Element Remix) [feat. Infected Mushroom]

Remember Love (Man With No Name Remix)

DJ's United

We Are Planet Perfecto, Vol. 1 (Continuous DJ Mix) Pt. 2
40 Songs, 6 Hours 25 Minutes
Released:

Nov 18, 2011

℗ 2011 Perfecto Records
Ratings and Reviews
Amazing release!
I'd have to say this is my favorite mixed CD for all of 2011 and a huge contender for 2012.

Disc 1 is more clubby and is spot on with track selection. The perk? Flawless remixes that I haven't heard anywhere.
Disc 2 is more artistic and deeper. Perfect for any occasion. His mixes are inspiring.

This compilation has something to offer everyone that likes EDM. I love the dichotomy offered in sound as well as function between discs. A sort of yin and yang…light and dark.

Keep up the great work Paul! I want to see his majesty return to the throne of being number 1
Oakenfold has done it again!
Great mix! Truly an exceptional variety that will stand the test of time.
Great
Saw him at the madonna concert in Atlanta, he opened the concert