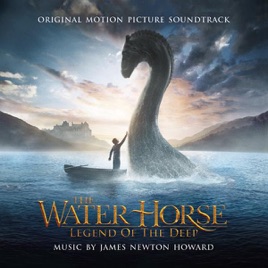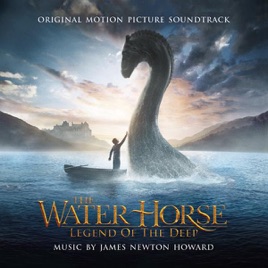 TITLE
TIME

Back Where You Belong (Theme from "the Water Horse")

Sinéad O'Connor

The Water Horse Main Title
24 Songs, 1 Hour 10 Minutes
Released:

Dec 4, 2007

℗ 2007 Revolution Studios Distribution Company, LLC. All Rights Reserved.
Ratings and Reviews
Howard Never Ceases to Amaze
Boy, did JNH surprise us with a mind blowing score. This score is so beautifully done, and so emotional that I will be surprised if it is not nominated for an award. This is different from other JNH scores in the sense that it is more celtic and not so modern sounding.It is nice to escape from all the electronic scores. Howard always amazes me how easily he can capture the setting of a film. His music convinces the audience to believe the music and the film, which is a feat few other composers can pull off.Tracks 20-22 are the more actiony pieces while track # 17 is a more jazzy/ playful piece. If you love beautiful, emotional music or are a James Newton Howard fan, do not hesitate to buy this masterpiece.
A great surprise from JNH!
This one is worth the full-album download. My favorite cues on here are the quiet and reverent-sounding ones: the warm strings, the haunting Celtic sounds... it's beautiful. James Newton Howard has really evolved as a composer, and this feels like a very "mature" score. He proves that he's just as brilliant with an orchestra as he is with textural synthesized elements and bombast.
Classic Howard, fresh ideas.
I was pleasantly surprised at the "Water Horse" soundtrack. I opted to buy the disc for better sound quality but for $9.99 on iTunes this really is a steal. I've been a long time James Newton Howard fan. This soundtrack is very reminiscent of his work on Lady in the Water, The Village, King Kong, and Dinosaur. Overall, this score is relatively slow compared to some of his more exciting works, such as with Dinosaur, but I feel the music most likely fits the tone of the movie. I'm anxious to see the film on the big screen and see how Howard worked in the music. Listening to the score, though, you do get a strong sense of story, which any great soundtrack should provide with or without moving picture. One noticeable difference with this soundtrack is the lack of major choral movement, a usually prolific factor in Howard's work. Instead, he has opted for a more strings-based orchestration with interjections of Scottish flair via bagpipes and fiddle. The combined effect gives a Celtic ambience to the music that seamlessly swims from one song to another.