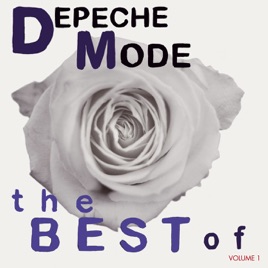 EDITORS' NOTES
Looking back on Depeche Mode's first 25 years, this 2006 collection doubles as both an introduction and a fan-favorite overview, mixing up the chronology to emphasize the melodic and textural constants of their evolving sound. Kicking off with "Personal Jesus" and three wonderfully catchy highlights of their catalog, this set foregrounds the group's unerring pop savvy. But it also highlights their range, flitting between streamlined synth-pop ("See You"), stadium swagger ("Martyr"), and the industrial clang of mid-'80s gems like "Master and Servant" and "People Are People."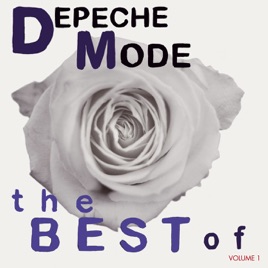 The Best of Depeche Mode, Vol. 1 (Deluxe Version)
Depeche Mode
EDITORS' NOTES
Looking back on Depeche Mode's first 25 years, this 2006 collection doubles as both an introduction and a fan-favorite overview, mixing up the chronology to emphasize the melodic and textural constants of their evolving sound. Kicking off with "Personal Jesus" and three wonderfully catchy highlights of their catalog, this set foregrounds the group's unerring pop savvy. But it also highlights their range, flitting between streamlined synth-pop ("See You"), stadium swagger ("Martyr"), and the industrial clang of mid-'80s gems like "Master and Servant" and "People Are People."
TITLE
TIME

Personal Jesus (Boys Noize Rework)

Never Let Me Down Again (Digitalism Remix)

Depeche Mode & Digitalism

Everything Counts (Oliver Huntemann & Stephan Bodzin Dub)

Depeche Mode & Stephan Bodzin

People Are People (Underground Resistance Remix)

Personal Jesus (Heartthrob Rework 2)
23 Songs, 1 Hour 45 Minutes
Released:

Nov 8, 2006

℗ 2006 Sire Records. Marketed by Reprise Records, A Warner Music Group Company.
Ratings and Reviews
Great Music but...
If you're a 'Mode' fan you'll have all of these already. The only thing I wanted off of this was the remixes and you have to buy the whole 'job lot' to get them, which for me, is a huge waste of a 20.
Was this really nessicary?
As a single disc intro to Depeche Mode for those not familiar, this album works fine, although the collection (and the public) would have been better served by replacing the added remixes with more familiar tracks...like "Policy of Truth", "Love In Itself", "Behind the Wheel", "Blasphemous Rumours", or "Stripped" or (*insert another title here*)...or maybe some other new tracks?

A curious music fan is FAR better served by "The Singles" collections - "80>85" and the double disc "86>98". Sure, it doesn't cover the "Exciter" or "Playing the Angel" eras (which "Best of" does), but still serves as a more complete collection of hits.

Still...alternative/electronic/nuwave music gets no better than this. And the new single is classic DM. This is a good intro for the uninitiated. Those in-the-know should just get the one track.
Great Singles, POOR remixes
The tracks here are some of Depeche Mode's best work, but so much is left out. The price being charged for this collection is rather obscene, and the "bonus" remixes with this version are SO, so poor it baffles me as to why the band allowed them to see the light of day. The 2nd "Never Let Me Down Again" is also a remix, by the way.

My advice is, if you are looking for a starter kid to DM, get the less expensive version of this collection or, better, yet, buy Violator. If you are a collector looking to get this because "Ooh! New remixes!" I was right there with you, and I feel stung now. I'd say: resist the urge.