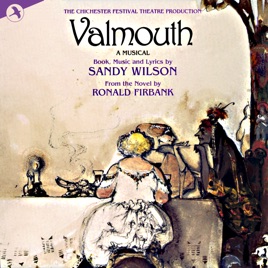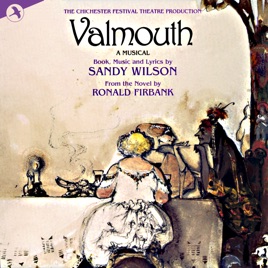 Valmouth (Original Cast Recording) [The Chichester Festival Theatre Production]
Bertice Reading
TITLE
TIME

Where Then Can Make Him Come So Slow?

Femi Taylor

All the Girls Were Pretty

Fenella Fielding, Jane Wenham & Judy Campbell

Bertice Reading & Fenella Fielding

Bertice Reading & Femi Taylor

What Do I Want With Love?

Robert Meadmore

Bertice Reading & Doris Hare

Mark Wynter & Simon Butteriss

Bertice Reading & Doris Hare

The Cathedral of Clemenza

Robert Helpmann

Where the Trees Are Green With Parrots

Femi Taylor

Bertice Reading & Doris Hare

Bertice Reading & Company
20 Songs, 1 Hour 6 Minutes
Released:

May 13, 2000

℗ 2000 JAY Productions Ltd.
Ratings and Reviews
A GREAT UNKNOWN SCORE BY SANDY WILSON
What a sign of the times... This wonderful recording (Clean Lyrics) showcases a fabulous score by Sandy Wilson (The Boyfriend) which was very controversial when it opened in the late 50's with the fabu Cleo Lane.

Although Ms. Lane has the voice, this particular new recording has the sound quality going for it. Crisp, clear lyrics and performances with updated orchestrations that serve the score much better than the originals.

Enjoy!