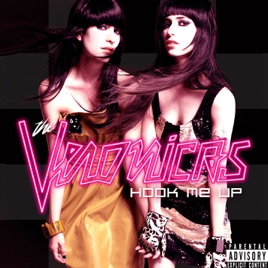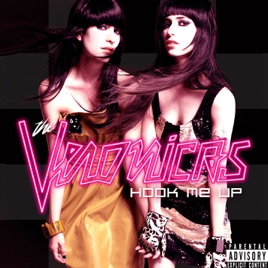 | | TITLE | | TIME |
| --- | --- | --- | --- |
| | | | |
| | | | |
| | | | |
| | | | |
| | | | |
| | | | |
| | | | |
| | | | |
| | Revenge Is Sweeter (Than You Ever Were) | | |
| | | | |
| | | | |
| | | | |
| | | | |
13 Songs, 44 Minutes
Released:

Nov 3, 2007

℗ 2007, 2008 Sire Records. Marketed by Warner Records Inc., A Warner Music Group Company
Ratings and Reviews
THE VERONICAS DO IT AGAIN...
The Secret Life... has been my favorite album for the past 2 years and now this new album has come out and showed us just how talented The Veronicas are. ive listened to all of the songs and love every single one of them

Untouched 10/10- this song is very catchy and upbeat and definately one of my favorites on the album

Hook Me Up 8/10- not one of my favorites because it doesnt show off the veronicas musical talent as well as other songs on the album but is still very good

This is How it Feels 8/10- very upbeat and the lyrics are well written!

This Love 9/10- one of the only up tempo love songs ive heard and actually liked. very sweet song

I Can't stay away 10/10- i love how intense this song is and i cant stop listening to it!

Take me on the floor 7/10- of all the songs this is probably my least favorite but is very catchy

I don't wanna wait 8/10- this song is an example of just how talented the veronicas are and the variety of music they can make and still be amazing!

Popular 8/10- i love this song! very cool and upbeat

Revenge is sweeter (than you ever were) 10/10- by far my favorite song on the whole album. the messege is clear throughout the whole song and this is something you listen to when your mad and
want to let it all out

Someone Wake Me Up 10/10- this song is about facing the reality of breaking up and the messege is expressed in an upbeat song which is amazing to listen to!

All I Have 9/10- sounds more like the old veronicas but with the new twist of electro-pop and is definately a favorite if your a fan of the old veronicas

In Another Life 10/10- Some people say that the veronicas cried and cried while recording this song and I can tell because this song is very emotional and expresses the obstacles the girls have gone through in their lives. very well written and even emotional to listen to

Goodbye to you 10/10- lucky for us US people we get this amazing bonus track! i love how catchy this song is and i definately recommend it!

overall the songs i recommend most are
untouched
this love
i can't stay away
revenge is sweeter (than you ever were)
someone wake me up
in another life
goodbye to you

basically if you love the veronicas buy the whole album!!!!!!
it is amazing
...But what about a CLEAN version?
OK, so I love their first album, but what about this one?
I don't know if I like it b/c I'm not aloud to listen to f-words. Explicit means bad language, if you
didn't already know.
Please get a clean version so that I can listen to this, too!!!
Man, I listened to previews and it sounds awesome!!! =)
But until then...=(
:(
I have been waiting FOREVER for this CD to come out! I was so stoked but now I'm so sad because I cant get this CD. Its explict. :( I totally agree with some other viewers about distributing a clean version of this CD all their music is AMAZING but i really dont want to hear some of the words used on the CD. I really REALLY REALLY hope you can distribute a clean version. It would make my life complete, I really love the veronicas and I want this CD hard core but until then :(