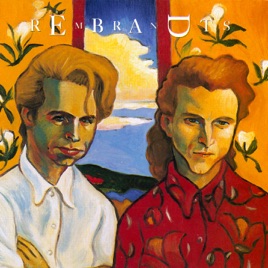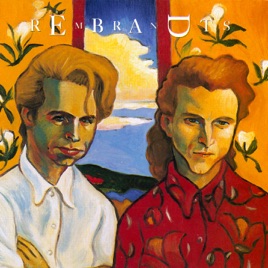 | | TITLE | | TIME |
| --- | --- | --- | --- |
| | Johnny Have You Seen Her? | | |
| | | | |
| | | | |
| | | | |
| | | | |
| | | | |
| | | | |
| | | | |
| | | | |
| | | | |
| | | | |
| | | | |
12 Songs, 53 Minutes
Released:

Aug 25, 1992

℗ 1992 East West Records for the United States and WEA International for the world outside.
Ratings and Reviews
The Best ot all
This second album really did it for me. When I found this album first, I was hooked . I went back and bought the first album and dug it, but the colors and textures of thoughts, hooks, subject matter and production values are unsurpased on this project. Released in 1992, I didn't know these were the guys who wrote the "friends" song, so I wasn't jaded by that commercial debacle. Sure it's a great song, but come on. They aren't even that crazy about it. Who wants to be forever shackled to rich actors splashing in a fountain?
"Maybe Tomorrow": great Beatleish piano banging out a cool little chord progression with some Paul screaming at the end. Rolling Down the Hill, One Horse Town and Sweet Virginia are a trio of songs that need to be heard alltogether. They just fit for some reason. Now remember, back in the 90's people still had this crazy notion that albums were a complete project, a entire statement the artist was trying to make. So we would listen to the entire album front to back. Remember those days?...Awww. Anyway, I compare this album to either Rubber Soul or Revolver it it's cleverness and freshness. I love Hang On Clementine, The Deepest End and even the last track "In The Back Of Your Mind" harkens back to a Beatles cut that they never wrote but should have. The layout and song placement feels more like a Gospel Concert where the beginning could go anywhere, the middle of the show they start getting happy and at the end, the congregation is corraled and focused on the bigger picture and led to a place of deeper consideration. Wonderful album and one of my favorites from the 90's along with Del Amitri's "Change Everything". Once again, buy this album if you only get one Rembrandts selection, then listen to it on your way to work everyday for 2 weeks. You'll be hooked!
Solid album that slipped through the cracks
With all the attention paid to anything that is "Beatlesque", I am surprised this duo wasn't able to gain much traction. Sandwiched in between a debut album that included two minor hits and the popularity of their "Friends" theme, this untitled album is almost forgotten. Nevertheless, it opens with three very strong pop numbers - "Johnny, Have You Seen Her" "Maybe Tomorrow," and "Rollin' Down the Hill." The rest of the album includes enough songs (like "Chase the Clouds Away" and "The Deepest End") and hooks to maintain the momentum. Worth a listen!