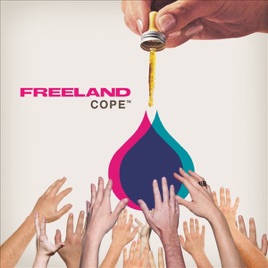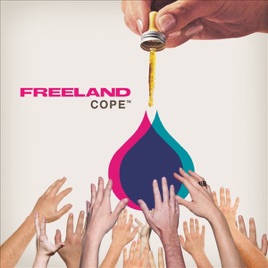 | | TITLE | | TIME |
| --- | --- | --- | --- |
| | | | |
| | | | |
| | | | |
| | | | |
| | | | |
| | Borderline (feat. Brody Dalle) | | |
| | | | |
| | | | |
| | Best Fish Tacos In Ensenada | | |
| | Only a Fool (Can Die) [feat. Gerald V. Casale, Devo] | | |
| | | | |
| | | | |
| | Morning Sun (Prins Thomas Diskomiks) [Bonus Track] | | |
| | Rock On (Siriusmo Remix) [Bonus Track] | | |
14 Songs, 1 Hour 12 Minutes
Released:

Jun 8, 2009

℗ 2009 Marine Parade
Ratings and Reviews
Good but still a little disappointing
Top Tracks: Do You, Under Control, Strange Things, Borderline, Morning Sun

The above tracks are what I would expect from Freeland, they are rockin'. Strange Things and Morning Sun are gonna get dancefloors heaving and if he stretches them out may provide Freeland (Live Band) with a Glasto' moment like The Sunshine Underground did for The Chemical Brothers. Do You and Under Control are truly unique.... he really stands out from other "DJs" with these tracks.... they are brilliant. Well Done!!

However, there are plenty of moments where I thought I was listening to a tribute album.....Mancry is clearly inspired by NIN "Alone in time" but without the menace. Borderline is fine but a little uninspiring. The absurdly named "Best Fish Tacos in Ensenada" is just silly and perhaps a little in-joke that, to us on the outside, is utterly pointless. Anyway, Best Fish Tacos in Ensenada doesn't mean that the tacos there are actually any good! Only a Fool (Can Die), like Borderline, is fine but uninspiring while again with Wish I Was Here, I fail to get it.

In summary, I thought that the whole point of DJs stepping out from behind the decks was because the music that they like simply isn't being made and comes from their desire to stamp their imprint on music. Freeland is very talented but maybe, and without being deliberately mean, he just isn't going all out here. I had hoped that he was.
Enlightening album
I downloaded this album off the power of the single "under control". I'd never heard of freeland before this album. This album was awesome for me, sounded like a great dance/rock cd. I never get tired of it. I say it's a must own for anyone looking to spice up a party mix.
Can't stop listening to this album!
I've always been a big fan of Adam. I think, his 'GU 32: Mexico City' is one of the best releases in the series!
As for this one, it's very good! Perfect combination of psychedelic rock, electro, and breaks!
Way to go Adam! I've already bought tickets for your gig at '1015' in San Francisco. I'm ready to 'Rock On'!!!