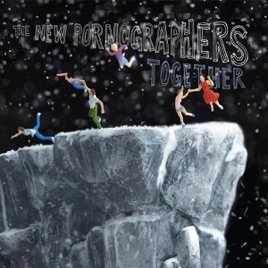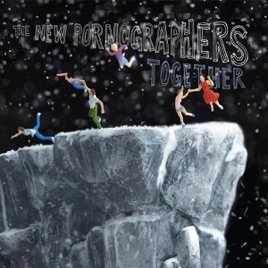 | | TITLE | | TIME |
| --- | --- | --- | --- |
| | | | |
| | | | |
| | | | |
| | | | |
| | | | |
| | | | |
| | If You Can't See My Mirrors | | |
| | | | |
| | Valkyrie In the Roller Disco | | |
| | | | |
| | | | |
| | | | |
| | Georgie Don't You Know (Bonus Track) [From "Togetherness: The New Pornographers Play Outrageous Cherry"] | | |
| | Togetherness (Bonus Track) [From "Togetherness: The New Pornographers Play Outrageous Cherry"] | | |
| | Electric Child of Witchcraft Rising (Bonus Track) [From "Togetherness: The New Pornographers Play Outrageous Cherry"] | | |
15 Songs, 52 Minutes
Released:

May 4, 2010

℗ 2010 Matador
Ratings and Reviews
Great return to form
I liked Challengers, but I think this is a much more consistent album. Great, great hooks.
One of their best yet
What I don't understand and what really frustrates me, is how so many critics are reviewing this new album like its decent and nothing else. Some are even looking down on it completely. WHY? This is the new pornos making the same great music as they have on each album since mass romantic. Every song is a pop gem, and for the first time i've really taken a liking to the dan bejar songs. So what if one neko case song sounds like one of her solo songs? It's still backed by A.C. Newman and the band's trademark pounding drums, and it's a great song! So who the hell cares? Moves has got to be one of their strongest openers yet, and i think the album quite successfully takes each style used in all previous albums and combines them into one really well-made aesthetic. I don't see how it doesn't work, because it does. The songs are as hooky and infectious as ever, and I'd say that this is definitely a step up from challengers, and even THAT album is pretty frickin' good. Their mellowest single, challengers, is a classic! So critics, stop complaining pointlessly for really vague and unsatisfactory reasons and just listen to this for what it is: A REALLY GOOD RECORD by what is first and foremost a power pop supergroup, which is still yet to make a non-catchy album. Bravo!
2 Albums, 1 Digital Booklet
Terrific album! But I just noticed that there are two copies of the album available her on iTunes and only one has the Digital Booklet. Of course, this is the one I purchased. If anyone knows why this is, and how I can get the Digital Booklet without re-purchasing the album, please let me know. Thanks!