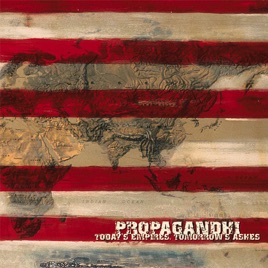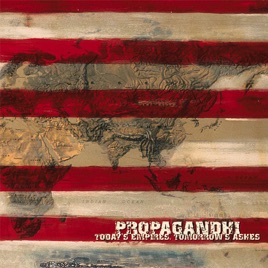 | | TITLE | | TIME |
| --- | --- | --- | --- |
| | Mate Ka Moris Ukun Rasik An | | |
| | | | |
| | Today's Empires, Tomorrow's Ashes | | |
| | | | |
| | | | |
| | With Friends Like These (Who the F**k Needs Cointelpro?) | | |
| | Albright Monument, Baghdad | | |
| | Ordinary People Do F****d-Up Things When F****d-Up Things Become Ordinary | | |
| | Ladies' Nite In Loserville | | |
| | Ego Fum Papa (I Am the Pope) | | |
| | | | |
| | | | |
| | | | |
| | | | |
14 Songs, 33 Minutes
Released:

Feb 6, 2001

℗ 2001 Fat Wreck Chords
Ratings and Reviews
Propagandhi's Greatest Album
This album captures the feeling to the start of the 21st century, with the WTO 1999, Free-trade agreements, largers divides of global wealth, and the beginnings of the George W. Bush administration, 9/11 and it's revolutionary spawn that is the War on Terror. As a band, this is the fundamental shift in their music and comes with the acquisition of Todd, bringing some of the awesome hardcore he did with I-Spy. Overall, what's important is that Propagandhi showed with this album that music isn't constrained to genre, and what they created was unique; you can really distinguish them from all others.

There are many great "singles" on this album, but most of all it runs as a cohesive whole. You really have to listen to the whole album to capture the true feeling, emotion, and humor that makes Propagandhi so true to who they are and their music. Remember the timeframe of this ablum and it'll make you feel like you did at those shaking opening of the 21st century and it's eventual decline.

The guitar sounds hard and smacks you in the face. At times it has serene overtures that elicit emotional responses, but overall the guitars create a distinct sound for each song, slow, fast, and both. The drumming is a great variety from punk "heel toe" to thrash metal drumming, and a little bit of rock variety in between, and great use of cymbals to provide build-up. The vocals are singable, strong, and empathically written and a lot of fun to read into.

Overall a great album from a great, and always growing greater, band.
The last decent Propagandhi record...
So, the band had already lost it's sense of humor on this one (which is a shame, because they're so damn sharp), but still managed to put together a pretty strong record. Nothing will compare to their awkward phase of "Less Talk, More Rock" though, that album's a classic. Super cool dudes, but all their recent stuff sounds like a mix between obscure metal, boring hardcore, and petulant children crying.
Awesomeness
My favorite propaghandi album ever!