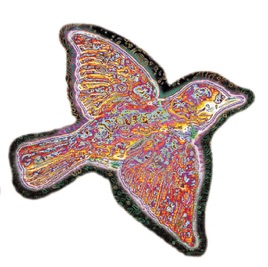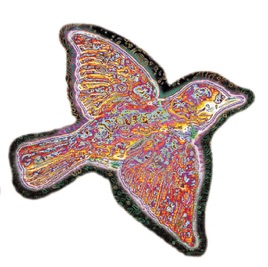 | | TITLE | | TIME |
| --- | --- | --- | --- |
| | | | |
| | | | |
| | | | |
| | | | |
| | | | |
| | Party At Your Mama's House | | |
| | | | |
| | | | |
| | | | |
| | | | |
| | | | |
| | | | |
12 Songs, 54 Minutes
Released:

Jul 27, 1999

℗ 1999 Volcano Entertainment III, LLC
Ratings and Reviews
jb-isms
"Everyday" is the best Panic album despite having Angelina Jolie on the cover. This one is the next best studio album. Assuming someone who may have never had the opportunity to see Panic live is reading this, please take my advice and go see them the next time they come near you. There is no better live show out there, unless you get to see the reunited Pink Floyd, which will never happen. John Bell is the thinking person's lyricist, and their lead guitarist, Jimmy Herring, is, well, it's silly actually - go see for yourself how he tickles the strings with fingers moving ninety miles and hour. "Surprise Valley" is a great album opener, as well as a great show opener and Mr. Herman's organ on "Bear's Gone Fishin'" should get you moving. "Waker" is one of those Mike Houser songs that makes you miss him even more, especially when you think about what the song's about. Panic will never be the same as they were when Houser played the lingering lead; none of us ever will be. But life and the music go on and Panic reminds us of that, beautifully, especially when they're improvising on stage about a hundred or more days a year, constantly reinventing old jams. Bassist Dave Schools is one of the best if not the best rock and roll bass players out there and the percussion section with Todd Nance and Sonny Ortiz is tight tight tight. And, oh yeah, the crowd at a Panic show is slightly fun too. Thank you very much!
Great Album
I completely agree with the other dude! What took so long to get such a great album. One of my faves! One of those great driving ablums where you can listen to the whole thing from beginning to end and not get tired of it.
Changed my Life!!!!!
Music is my life force...this album threw me the most intense curveball on what I thought was good music. If I was stranded on an an Island and could pick one album to take with me...this would be it. This band introduced me to the underground music scene, that is, music outside of the radio. Check out Bear's, Waker(classic Houser!) and my all time fav. PAYMH!!!! I love ALL of Panic's albums, but this one just takes the cake...