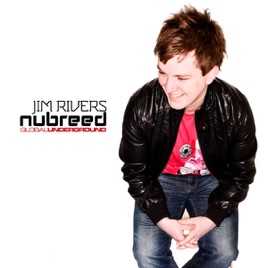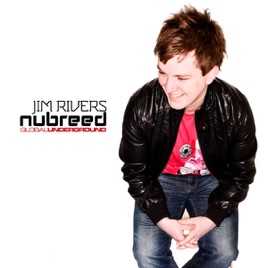 TITLE
TIME

The Miracle (Dave DK Magic World Remix Edit)

Florian Kruse

Didier Sinclair & Chris Pi

Streethorn (Ben Watt Buzzin' Fly Re-Edit)

The Viewers

Push Push (Rainer Weichhold Remix)

Rockers Hi-Fi

Heaven (King Unique Remix)

UNKLE

Space Soon to Vanish (Edit)

DJ Yellow & Mindz Kontrol Ultra

Nobou Ittetsu (A.k.a. Nono)

Hundreds and Thousands (Edit)

Nick Muir

Safari (James Holden Remix)

Andre Kraml & Shad Privat

Nu Breed (Continuous DJ Mix 1)

Nu Breed (Continuous DJ Mix 2)
39 Songs, 6 Hours 59 Minutes
Released:

Mar 29, 2009

℗ 2009 Global Underground
Ratings and Reviews
Great Comp - But will Itunes ever get it right?
Don't second guess yourself on buying this. Very, very good.

However, I am patiently (sort of) waiting the day that itunes does not fade in and fade out the tracks and do away with this 1 hour and 15 minute track nonsense. Too many times I just want to quickly listen to two tracks that have seamless transition and sic beats, but now i'm forced to fastfoward to minute 45. ITUNES, PLEASE FIX THIS!
For a discerning taste
This set took me a few run through a to appreciate but after about three listens I get it......it's really really good.
Pancakes and Waffles
The Jim Rivers NuBreed mixes are mediocre at best. Generally I thought the track selection was poor, and the mixing, while spot on (and no doubt mastered with a computer), lacked a punch that I thought might be there. I found myself waiting the entire mix for something; changes in tempo, higher peaks and lower valleys, a story book of sounds...none of this was here. Instead, it seemed to me like this mix sort of meandered here and there, maybe got exciting for 2 minutes and then went flat again. It seemed like the mix was content with just being a mix and nothing more. Personally, I like it when a mix sort of tells a story in a way, or at least seems to evoke a purpose. Anyone can mix sounds together, but it's how those melodies or harmonies or drum rolls build and bounce off one another that give a mix meaning that helps take it and the listener to new places, and this mix doesn't really have it. I don't mean to sound philosophical here, but that's how I honestly felt after listening to this mix. There are a couple of cool tracks (like I say, the mix gets exciting for 2 minutes here and there), but after listening to both mixes in the release several times, I couldn't really tell you which ones stood out because a lot of the other tracks just weren't interesting. I realize this is the grand re-start to the NuBreed mix series, having taken a break for almost 8 years. But to show you the lasting power of a mix, two NuBreed mixes that stand out to me were the Lee Burridge and Steve Lawler mixes in the early 2000's, and the Satoshi Tomiie mix was good too. I remember the Sander Kleinenberg and Anthony Pappa mixes, but these others stand out a little more to me. Regardless, the point is that the Jim Rivers mix is basically a pancake and waffle mix; it waffles here and there, but ultimately falls flat and makes me wonder why I spent $9.99. Nice try Jim and GU, but this isn't it.