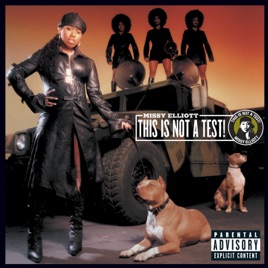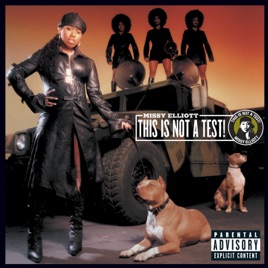 TITLE
TIME

Missy Elliott Featuring Mary J. Blige

Bomb Intro/Pass That Dutch

Missy Elliott Featuring Jay-Z

Missy Elliott Featuring Elephant Man

Missy Elliott Featuring Fabolous

Dats What I'm Talkin About

Missy Elliott Featuring R. Kelly

Missy Elliott Featuring Monica & Beenie Man

Missy Elliott Featuring Nelly

Missy Elliott Featuring the Clark Sisters

Missy Elliott Featuring Mary J. Blige
16 Songs, 56 Minutes
Released:

Nov 1, 2003

℗ 2003 Elektra Entertainment Group Inc. for the United States and WEA International Inc. for the world outside of the United States.
Ratings and Reviews
Too Nasty?
Are people really that uncomfortable with a little dirty talk from a female? Has nobody been listening to male rappers such as 50 Cent or David Banner? Sure, Missy doesn't have a very clean mouth, and maybe this isn't her best album; however, there is no way that this album deserves it's rating of 3 stars. It just seems to me that hearing a woman talking about what she likes to do is culturally inacceptable, even when it is mostly euphemisms, while other rappers can come out with much more graphic records and not get such negative reviews. Anyway, this is not MIssy's best, but it still one of the hottest albums out there. I would have to recommend I'm Really Hot, Let It Bump, and, most of all, PASS THAT DUTCH! <--- Great song.
Bringing up the rating.
Allright, this is my personal favorite Elliott album. 2 stars is way too low for an album as good as this, so I feel obligated to bring it up. More like 4 and a half stars.
I'M REALLY HOT!!
wow, "I'm Really Hot" is THE BEST FREAKING SONG I'VE EVER HEARD IN MY LIFEE! I LOVE IT!!!