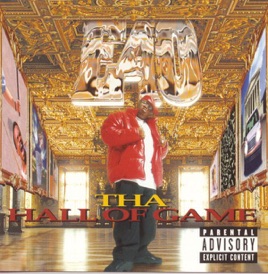 EDITORS' NOTES
An all-time classic of West Coast rap and the pinnacle of E-40's glorious mid-career run, The Hall of Game has lost none of its luster in the 14 years since it was released. The album brings together veterans (Too Short, Spice 1), peers (B-Legit, Celly Cel) and soon-to-be stars (Keak da Sneak). In another way, the album functions as a compendium of California hip-hop style. "Million Dollar Spot" is a laid- back portion of G-Funk, while "I Wanna Thank You" and "I Like What You Do to Me" nod to the vintage, electro-inflected sounds of early-'80s funk. The dizzying "Ring It" even predicts the future creation of hyphy. Of course, the main attraction is 40's own self-styled "mob music" and the outlandish lyrical content that goes with it. Bay Area hip-hop just doesn't get more definitive than "Record Haters," "Rapper's Ball," "Growing Up" and "Smebbin'," but, the album's best verse should be awarded to the poignant reflections of "The Story": "I think it goes, ya live by the dirt, ya die by the shovel / You can repent and come with God or you can go with devil… Churches, wakes, nothing unusual / Seem like every other damn day I'm buyin' a brand new suit for funerals."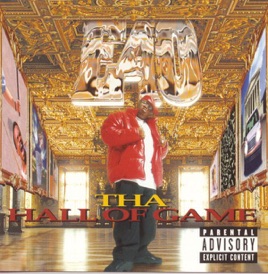 EDITORS' NOTES
An all-time classic of West Coast rap and the pinnacle of E-40's glorious mid-career run, The Hall of Game has lost none of its luster in the 14 years since it was released. The album brings together veterans (Too Short, Spice 1), peers (B-Legit, Celly Cel) and soon-to-be stars (Keak da Sneak). In another way, the album functions as a compendium of California hip-hop style. "Million Dollar Spot" is a laid- back portion of G-Funk, while "I Wanna Thank You" and "I Like What You Do to Me" nod to the vintage, electro-inflected sounds of early-'80s funk. The dizzying "Ring It" even predicts the future creation of hyphy. Of course, the main attraction is 40's own self-styled "mob music" and the outlandish lyrical content that goes with it. Bay Area hip-hop just doesn't get more definitive than "Record Haters," "Rapper's Ball," "Growing Up" and "Smebbin'," but, the album's best verse should be awarded to the poignant reflections of "The Story": "I think it goes, ya live by the dirt, ya die by the shovel / You can repent and come with God or you can go with devil… Churches, wakes, nothing unusual / Seem like every other damn day I'm buyin' a brand new suit for funerals."
16 Songs, 1 Hour 8 Minutes
Released:

Oct 29, 1996

℗ 1996 Zomba Recording LLC
Ratings and Reviews
Classic!
I used to bump this in 1996-97 in Florida. We used to test our car stereo systems with it lol
Classic!!!!
This album dope!!! Just like any other 40 album!!!!
Old E-40> New E-40
Great stuff. His new stuff isn't as good, but it's fun to see him still around.