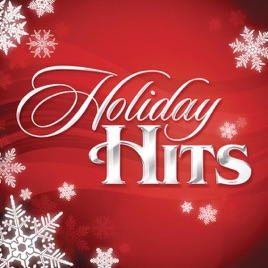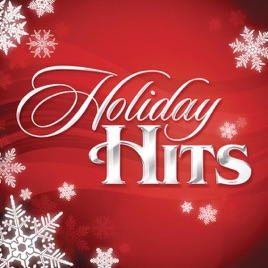 Holiday Hits
Various Artists
TITLE
TIME

I'll Be Home for Christmas

Elvis Presley

All I Want for Christmas Is You (Original Version)

Mariah Carey

Christmas Through Your Eyes

Gloria Estefan

Have Yourself a Merry Little Christmas

James Taylor

Grandma Got Run Over By a Reindeer

Elmo & Patsy

The Christmas Song (Chestnuts Roasting On an Open Fire)

Mel Tormé

Merry Christmas, Baby (feat. Dr. John)

Christina Aguilera

Let It Snow! Let It Snow! Let It Snow!

Carly Simon

It's the Most Wonderful Time of the Year

Andy Williams

It's Just Another New Years Eve (Live)

Barry Manilow

Rudolph the Red-Nosed Reindeer

Willie Nelson

O Little Town of Bethlehem

Shawn Colvin

Buster Poindexter & His Banshees of Blue

(There's No Place Like) Home for the Holidays

Perry Como
30 Songs, 1 Hour 38 Minutes
Released:

Nov 13, 2007

℗ This compilation (P) 2007 SONY BMG MUSIC ENTERTAINMENT
Ratings and Reviews
1st to write a review!!!
yay!! this cd is cool adn mariah carey's all i want for christmas is you is one of the best songs ever
:)
Holiday Hits Various Artists
1. White Christmas
2. I'll Be Home for Christmas
3. All I Want for Christmas Is You
4. Jingle Bell Rock
5. I Listen to the Bells Darlene Love
6. Feliz Navidad
7. Do You Hear What I Hear?
8, Sleigh Ride Percy Faith
9. Santa Baby
10. Christmas Through Your Eyes
11. Winter Wonderland
12. Pretty Paper
13. My Favorite Things
14. Jingle Bells?
15. Feel Like Christmas
16. Have Yourself a Merry Little Christmas
17. Grandma Got Run Over By a Reindeer
18. The Christmas Song (Chestnuts Roasting On an Open Fire)
19. Merry Christmas, Baby
20. Let it Snow! Let it Snow! Let it Snow!
21. It's the Most Wonderful Time of the Year
22. The Little Drummer Boy
23. Silent Night
24. It's Just Antoher New Years Eve (Live)
25. Rudolph the Red-Nosed Reindeer
26. Toyland
27. O Little Town of Bethlehem
28. Snow
29. Zat You Santa Claus His Banshees of Blue
30. (There's No Place) Home for the Holiday
Partial Album???
Why does just a partial album show-up? I'd consider purchasing the album if I could. But, I sure don't want to buy the songs individually! Fix this and it would be great!