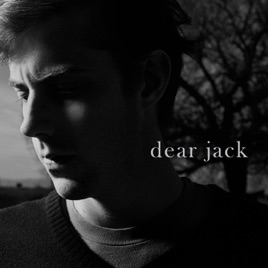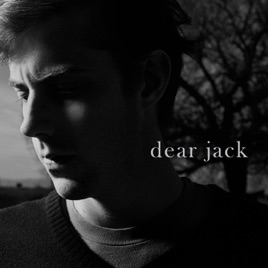 4 Songs, 16 Minutes
Released:

Oct 30, 2009

℗ 2009 Sire Records
Ratings and Reviews
"I'll use a lighter so you can see what isn't there."
I've been a pretty big Jack's Mannequin fan since their first studio album, Everything in Transit, an album which I have no problem absolutely adoring and often clamor about. It is, without a doubt, my favorie album in the world.
When The Glass Passenger came out, I found that while it was an absolutely exceptional album by anyone's standards, it didn't live up to the legacy of Everything in Transit. For the most part, the songs were great, but lacked the sort of pop that made Everything in Transit shine.
That pop is back again.
The Dear Jack EP only cements my feeling that Andrew McMahon will be here with us for a very, very long time. "Dear Jack" is straight from his EIT days in sound and lyrics, with a poppy, sunshiney beat that anyone can rock to, yet lyrics that are so touching that could bring a little tear to your eye if you listen closely enough. It is, undoubtably, the greatest song on this EP.
"Diane, the Skyscraper" sounds much more similar to something you'd hear on The Glass Passenger, it's definitely one of the stronger songs with that sound. a story in itself, Diane is probably the weakest song on this EP, but even the weakest song is a five-star song.
"There, There Katie" is absolutely stunning. A ballad and celebration of life itself, "Katie" was a song written for his sister, Katie, who saved his life via stem cell transplant. Listening to this song conjures up memories of "Konstantine" in my head.... but never tell Andrew that.
beautiful, as usual
once again, Jack's mannequin puts out beautiful, inspirational music. this is a fantastic way to kick off the Dear Jack documentary, and of course a REALLY exciting EP for all the fans, seeing that we've heard these songs mentioned over and over, and now they're finally on itunes! my personal favorite is probably there, there katie. its beautiful and haunting, just like everything else andrew mcmahon puts out. his work just keeps getting better, if thats even possible :)
I can't predict the weather past the storm....
This is the kind of music I've been waiting for from Andrew for a long time. These songs are all wonderful and a great compliment to his new documentary "Dear Jack". The song "Dear Jack", my third favoirte on the EP, is inspirational and has a wonderful chorus. My second faviorte, "Diane, the Skyscraper" is also an inspiration and has some wonderful lyrics. I have been waiting a long time for my first favorite, "Katie". I've listened to live recordings of it and already new the backround of the song so I was estatic when I saw that it would be on the EP. It is absolutley incredible and a wonderful song. The music box version of "Swim" is interesting and took some getting used to but I kind of enjoy it now, although I still prefer the original recording. This EP is Andrew Mcmahon at his best. Ths songs are simple and don't feel so busy and over packed with sound effects and synths like his latest album, "The Glass Passenger". I would highly recommend both the EP and the documentary to anyone, esspecially fans of Andrew Mcmahon.