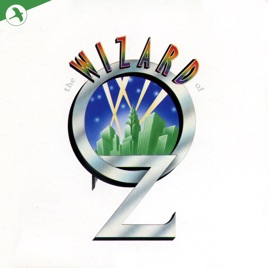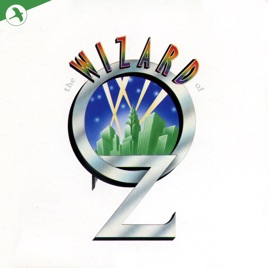 The Wizard of Oz (Original London Cast)
Various Artists
TITLE
TIME

Gillian Bevan & Paul Greenwood

Gillian Bevan, Paul Greenwood & Simon Green

We're Off to See the Wizard

Gillian Bevan, Paul Greenwood & Simon Green

Gillian Bevan, Paul Greenwood, Simon Green & Trevor Peacock

Gillian Bevan, Joyce Grant, Paul Greenwood, Simon Green & Trevor Peacock

Gillian Bevan, Joyce Grant, Paul Greenwood, Simon Green & Trevor Peacock

David Glover, Gillian Bevan, Paul Greenwood, Simon Green & Trevor Peacock

If I Were King of the Forest

Gillian Bevan, Simon Green & Trevor Peacock

Gillian Bevan, Paul Greenwood, Simon Green & Trevor Peacock

Ding Dong the Witch Is Dead

Billie Brown & Gillian Bevan

Gillain Bevan, Joyce Grant & Simon Green
17 Songs, 56 Minutes
Released:

Mar 8, 2000

℗ 2000 JAY Productions Ltd.
Ratings and Reviews
Best STAGE Recording
The reason why people might say this is bad - is because they are used to the movie. This recording features all the cuts from the movie version. Playing Hunk/Scarecrow in Wizard of Oz, this is the best resource for the show, yet.
O.L.C is the best!
This is an awesome album! I recomend this to all Oz lovers. Gillean Bevan has a beatiful voice and is the perfect Dorothy. You can't even tell that this is the London cast. Thank you for putting this on Itunes. I do hope that you will put the original Broadway cast on here though. The one with Mickey Rooney. A total Five Stars!
AMAZING
So much better than the original movie. I miss Judy but still this is better. Perfect for any hosehold.