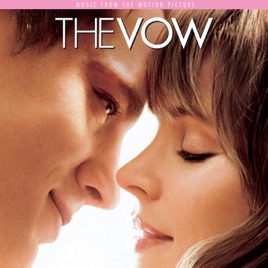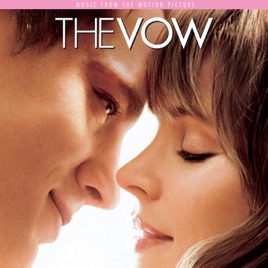 The Vow (Music from the Motion Picture)
Various Artists
TITLE
TIME

I'd Do Anything for Love (But I Won't Do That)

Meat Loaf

Nothing Was Stolen (Love Me Foolishly)

Phosphorescent

Come On, Come On (feat. Britta Phillips & Dean Wareham) [Dean & Britta Remix]

Scott Hardkiss
12 Songs, 54 Minutes
Released:

Feb 7, 2012

℗ 2012 Rhino Entertainment. Motion Picture Artwork 2012 Screen Gems Inc. Motion Picture Photography 2012 Screen Gems, Inc. and Spyglass Entertainment Funding LLC. All rights Reserved.
Ratings and Reviews
uhhh
Just because a song is on a trailer doesn't mean it's in the movie...
Great Movie Great Soundtrack Don't be mad Tay didn't make it.......
This was one of the best love stories that I've seen in a long time. Despite the very Nicholas Sparks-y feel to the whole movie it was a great portrayal of true love and how far it will go to bring two people together. The music selected for the soundtrack compliments every moment that the two characters shared perfectly. Its a great blend of cheese ball love ballads and mellow easy breezy singer songwriter compilations. Chances are if you like the Twilight soundtracks you will proably like this one. And for those haters out there that are mad that Taylor Swift's Enchanted didn't make the list.....well you should know by now that just because it was on the trailer doesn't mean it fits the movie soundtrack. Most of the time the songs chosen for the trailers are designed to grab your attention to want to see the movie. Or they perfectly encompass the 5 minute preview of the movie. Doesn't mean it would necessarily flow with the music specificly chosen to accent the mood of each scene or characters emotion. I think Enchanted was perfect for the trailer but would not have meshed well with the songs chosen for the movie itself. PS I love Taylor Swift too :D
Last scene song?
Great soundtrack! I can't find the song played at the last scene where Leo and Paige saw each other outside of the closed cafe! Anyone know?