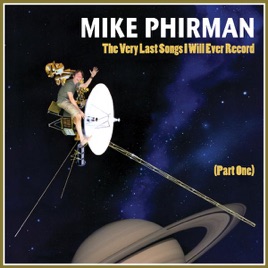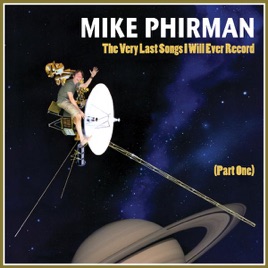 | | TITLE | | TIME |
| --- | --- | --- | --- |
| | | | |
| | | | |
| | | | |
| | | | |
| | Street Meat (You Keep Tauntin' Me) | | |
| | One for Them & One for Me | | |
| | | | |
| | Beginners Spanish (Sec. 5) | | |
| | | | |
| | | | |
| | | | |
| | Beginners Spanish (Sec. 13) | | |
| | | | |
13 Songs, 32 Minutes
Released:

May 17, 2010

℗ 2010 Mike Phirman
Ratings and Reviews
Brilliant Modern Take on Comedic Music
This album was on my radar, I had heard Mike Phirman's work with the duo Hard N' Phirm, but I did not see this coming. The production is extremely polished and professional and the songs are both catchy and funny - they escape the one-joke repetition of lesser parody and build like comedy routines.. I don't know, what more do you want from this kind of album, or any kind for that matter?

"Indie" is a fun, catchy dig at both sides of musical labels and marketing. "Clear the Floor" is an intricate electronic dance track with lyrics that comprise a commentary on the song itself. Chicken Monkey Duck is a hooky bit of nonsense. Do Just What I Say is... well, that one is better discovered by listening. Buy this.
Hopefully the first of many last songs Mike will ever record!
Mike Phirman's first solo album reveals his comedic and musical sensibilities as individual artist. If you enjoy his work as part of the musical comedy duo, Hard N Phirm, you'll be even further delighted with Mike's own clever lyrics and fantastic tunes. The tracks are playful and catchy enough to please the casual listener, but there is also an intricacy and wit that can be appreciated by the more attentive comedy/music fan. This is definitely one of the few comedy music albums that holds up after multiple plays. "Sketchy Dudes", "Street Meat", "The Old Me", and of course "Chicken Monkey Duck" are just a few highlights from this awesome album.
So Good It's Really Good
After hearing "Chicken Monkey Duck" and "One For Them & One For Me" on the Nerdist Podcast episode 16, I promptly bought this during the "pay what you want" campaign. I paid more than iTunes is selling is for, so, you're welcome, Mike.

This is the kind of album you listen to, and while you're listening to it, you're thinking about all the different people you know that you want to share it with. My brothers love "Lolly Town" and "Sketchy Dudes", my sister likes "Indie", and my best friend thinks "Irony & Wine" is hilarious.

Buy this album. The tracks are diverse enough that you WILL like one of them. I guarantee it.*

*Poster holds no sway over the financial transactions of iTunes. If you are unsatisfied with your product, contact your local spiritual leader as it appears you have no soul.