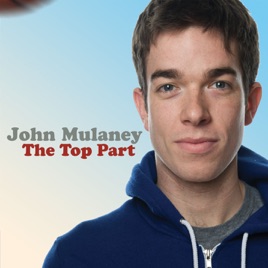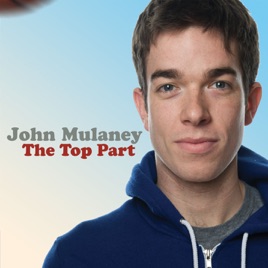 | | TITLE | | TIME |
| --- | --- | --- | --- |
| | Blacking Out and Making Money | | |
| | Drag Queens and Goth People | | |
| | | | |
| | | | |
| | Law and Order and Mr. Jerry Orbach | | |
| | Ted and the 20 Person Plane | | |
| | | | |
| | | | |
| | Scarface, Amnesia, and One Hundred Million Dollars | | |
| | The Dow Jones and the Very Rich Donald Trump | | |
| | You Know Who's a Great Lady? | | |
| | | | |
| | | | |
| | The Salt and Pepper Diner | | |
14 Songs, 48 Minutes
Released:

Mar 24, 2009

℗ 2009 Comedy Central Records
Ratings and Reviews
Buy. Listen. Laugh. Repeat.
Seriously, you will NOT be sorry.

This is an amazing comedy album.
Mulaney is a talented joke writer and very solid performer.
He doesn't rely on trashy jokes, shock humor, lame celebrity jokes or any of the other crutches that so other comedians seem to.
He's laid back, but the jokes are smart.

This is a classic standup album that, like another poster said, reminds me of Richard Pryor (or Steve Martin, etc) albums from back when they started.

I actually had tears rolling down my face during "The Salt and Pepper Diner".
OMG, that's funny. Tom Jones would be proud. Or ashamed. Whatever.
No Words Can Express This
I have seen 200 comedy central specials. I have listened to every big name in comedy dozens of times.

John Mulaney is THE FUNNIEST comedian i have ever heard. Timing is PERFECT, Delivery is AMAZING, and the material is one hilarious joke after another. Not one moment of boredom.

Hilarious. I would buy this even if it were $199.99 but luckily its only 10 bucks.
GET IT, and I LOVE YOUR STUFF JOHN MULANEY
Funny
I looked for this album after I saw John Mulaney on Saturday Night Live. He is one funny guy and I'm glad I bought his album. I love his bit about drag queens, which manages to be funny without being homophobic. That doesn't happen very often.