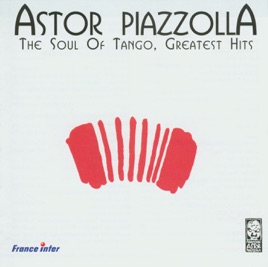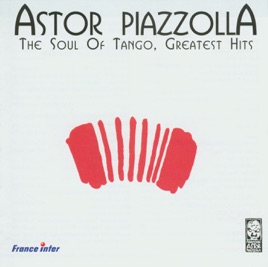 | | TITLE | | TIME |
| --- | --- | --- | --- |
| | | | |
| | | | |
| | | | |
| | | | |
| | | | |
| | | | |
| | Tres Minutos Con la Realidad | | |
| | | | |
| | | | |
| | | | |
| | | | |
| | | | |
| | | | |
| | | | |
| | | | |
| | | | |
| | | | |
| | | | |
| | Concerto de Nascar - Presto | | |
| | Concerto de Nascar - Lento Melancolico | | |
| | Concerto de Nascar - Allegro Marcato | | |
| | Concerto Pour Bandoneon, Piano, Cordes Et Percussion-Allegro Marcato | | |
| | Concerto Pour Bandoneon, Piano, Cordes Et Percussion -Moderato | | |
| | Concerto Pour Bandoneon, Piano, Cordes Et Percussion -Presto | | |
24 Songs, 2 Hours 16 Minutes
Released:

Mar 7, 2000

℗ 2000 Editions Milan Music
Ratings and Reviews
Beautiful!!
If you are looking to get your Piazzolla collection started, buy this cd. The performances are absolutely breathtaking, and, as opposed to many other Piazzolla compilations, are recorded quite well.
The Soul of Tango - AMAZING
This compliation is a starting point, a touchstone for listening to some of the most beautiful, profound and amazing music ever created or produced by a group or individual. If there were only four artists that humanity would be able to save for posterity covering the entire 100 years of the 20th century, they would be: The Beatles, Miles Davis, Gershwin and Piazzolla. And of the four, Piazzolla has the most complexity of structure and magic. Listen to the textures, the sonics, the harmonies and meolodies. Astounding.