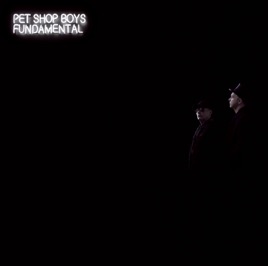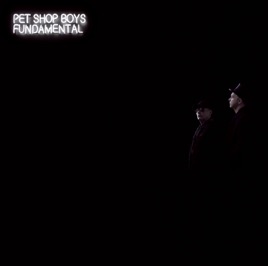 | | TITLE | | TIME |
| --- | --- | --- | --- |
| | | | |
| | The Sodom and Gomorrah Show | | |
| | I Made My Excuses and Left | | |
| | | | |
| | | | |
| | | | |
| | | | |
| | | | |
| | | | |
| | | | |
| | Indefinite Leave to Remain | | |
| | | | |
12 Songs, 48 Minutes
Released:

May 22, 2006

℗ 2006 Pet Shop Boys Partnership Ltd. under exclusive license to Rhino Entertainment Company, a Warner Music Group Company. All Rights Reserved. Manufactured & Marketed by Rhino Entertainment Company
Ratings and Reviews
Fundamentally Pet Shop Boys
Early reviews put this album up with PSB's best output, comparing it to classics such as "Behavior" and "Very"... with Trevor Horn back at the helm as producer, I expected a classic, over the top Pet Shop Boys stomper to get me jumping. Oddly, neither of these seem to be the case. While Fundamental is loads better than Pet Shop Boys' last album (the odd, uneven "Release"), Fundamental is a solid but generally unremarkable album from our favorite pop duo. Certain tracks certainly rise to the fore: "Psychological" is PSB at their understated and devious best - dark, pulsing, and slightly menacing techno, a great way to start the album and sounds incredibly fresh. "Casanova in Hell" shows they still have their wit and lyrical acuity, "Minimal", slated as the next single, is an insanely catchy paean to the joys of, yes, minimalism. "Integral" and "The Sodom and Gommorrah Show" are both examples of PSB still being fighting fit - trumpet blasts, cascading synths, and about 200 tracks of production. Now THAT sounds like Trevor Horn.

"I'm With Stupid", the lead single, is oddly one of the weakest tracks here, and many others, while pleasant, float by unremarkably. Guest writer Diane Warren pens "Numb", a (deliciously) overwrought ode to checking out. No tracks are particularly bad, and taken as a whole it is definitely quality PSB material. For obsessives like myself who have been waiting for another "Very", "Please", or "Introspective", keep your expectations in check - but however you slice it, another Pet Shop Boys album is, Fundamentally, a good thing.
after 20 years, as vital as ever!
the pet shop boys return (sorry, had they really gone?) with their 11th studio release in 20 years.  producer trevor horn is at the helm bringing an epic wall to what was intended to be a more minimal, electro set of new tunes.  stand-outs include, "integral", striking with a full-on chant chorus of queen and the iced-synth backing of kraftwerk, the full-on 'best of 80's' production on "i'm with stupid", an opulant, orchestral "numb", the terribly pet shop boys entitled, "i made my excuses and left" is as lyrically elegant as it is beautifully arranged with a first blush odd intro theme that is deftly woven into the main hook and the ... you know what?  it's worth $9.99,  just buy it.
A triumphant return for PSB...
Pet Shop Boys are back and very much in the spotlight this year! It's a shame they are not as big in the US as they once were, as they are still massive in Europe. This politically charged release is filled with pop excitement, some emotional ballads, and typical PSB irony and humor. Key tracks: "The Sodom and Gomorrah Show"--a quintessential PSB tune; "Minimal"--electrodisco done right; "Numb"--when Diane Warren meets PSB; "Luna Park"--a vision of a paranoid world; and "Integral"--perhaps one of the most intense, best PSB tracks ever. All in all, five stars out of five! The strongest Pet Shop Boys release since "Very"!