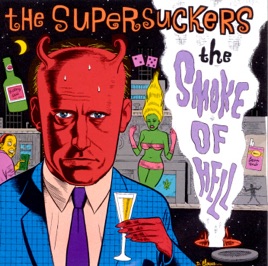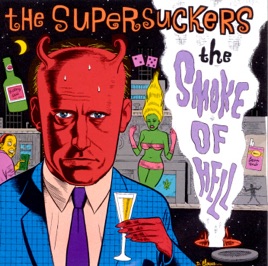 14 Songs, 27 Minutes
Released:

Sep 15, 1992

℗ 1992 Sub Pop
Ratings and Reviews
Don't Let Your Friends Catch You Without a Copy!
Listen here, chump, you need this slab of sonic! Don't even pretend to be a punk rocker, with your leather jacket and blue jeans. If you don't listen to this record regularly, you won't be allowed into rock and roll heaven when you finally leave this planet. And don't even think about ever having a girlfriend! Without The Supersuckers, you will be living with your parents, lonely and lame. Just buy it already, what's the hold up?!
A fun loving trip through rock n roll hell
Clocking just under 20 minutes long, The Supersuckers debut album is a quick trip through Rock N Roll Hell with a quick stop in the capitol, "Hell City, Hell", in the middle. Blazing numbers about cars ("Hot Rod Rally"), Cursin' ("I Say F##K"), muscle cars ("Hot Rod Rally"), alcohol and other mind numbing substances("Drink And Complain", "Tasty Greens", "Ron's Got The Cocaine") with an instrumental playing at the end as the cops chase you outta the city limits.