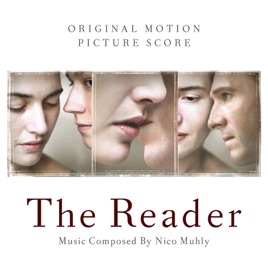 EDITORS' NOTES
The young composer Nico Muhly is known for his many musical activities: writing pieces for classical groups, collaborating with innovative pop artists such as Björk and Antony, and crafting tracks that can be thought of as indie rock or electronica or New Music. Scoring films is yet another one of the busy composer's endeavors. The Reader tells the tale of a young man's passionate affair with an older woman and his encounter with her years later, after World War II, when she is on trial for a war crime. Muhly's subtle music doesn't resemble the work on his ambitious 2008 release, Mothertongue, or the grandiose orchestral sounds another composer might have written to accompany The Reader's intense tale. That's not to say that the score is always low-key; on "Tram At Dawn," winds, strings, and harp swirl to create a sense of mysterious excitation, while "Reading" fuses romanticism and minimalism to rousing effect. Pensive piano, yearning oboe, a somber trombone statement, and dramatic bass accents mark the melancholy closer, "Who Was She?"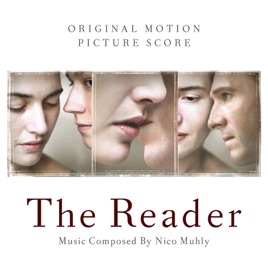 The Reader (Original Motion Picture Score)
Nico Muhly
EDITORS' NOTES
The young composer Nico Muhly is known for his many musical activities: writing pieces for classical groups, collaborating with innovative pop artists such as Björk and Antony, and crafting tracks that can be thought of as indie rock or electronica or New Music. Scoring films is yet another one of the busy composer's endeavors. The Reader tells the tale of a young man's passionate affair with an older woman and his encounter with her years later, after World War II, when she is on trial for a war crime. Muhly's subtle music doesn't resemble the work on his ambitious 2008 release, Mothertongue, or the grandiose orchestral sounds another composer might have written to accompany The Reader's intense tale. That's not to say that the score is always low-key; on "Tram At Dawn," winds, strings, and harp swirl to create a sense of mysterious excitation, while "Reading" fuses romanticism and minimalism to rousing effect. Pensive piano, yearning oboe, a somber trombone statement, and dramatic bass accents mark the melancholy closer, "Who Was She?"
| | TITLE | | TIME |
| --- | --- | --- | --- |
| | | | |
| | | | |
| | | | |
| | | | |
| | | | |
| | | | |
| | | | |
| | | | |
| | Sophie / The Lady With the Little Dog | | |
| | | | |
| | | | |
| | | | |
| | | | |
| | | | |
| | | | |
| | | | |
| | I Have No One Else to Ask | | |
| | | | |
| | | | |
19 Songs, 52 Minutes
Released:

Dec 9, 2008

℗ 2008 Lakeshore Records
Ratings and Reviews
Nico Muhly's best work yet.
This guy is really going to go places. His previous scores were really interesting and intricate and definitely cinematic: there's a touch of Alexandre Desplat in his style somewhere: something austere. This score adds a real emotional element to the music, while still retaining that interesting sound and structure, and that's where I think Muhly has leapt ahead of the crowd. With some composers you hear cliches, or you hear their training.... the beauty and the emotionality in this music sort of "hides" Muhly's strict classical training, so the music itself can shine. Every track is good: totally worth the full-album download.
PURE BRILLIANCE!
Nico Muhly is definitely proving himself to be a big contender in the arena of Hollywood's biggest and brightest film composers. We will undoubtedly hear more from him in the future, and I look forward to it. What I love about this score is that it is gorgeous, rich, somber, restrained, and dripping with romanticism all at the same time. The same reasons I listen to Desplat, Newman, Zarvos and my new favorite Josh Kramer. Bravo!
Beautiful.
I bought this album a few days ago, expecting to like only a couple of tracks and ended up loving the entire album.
Nico Muhly is truely inspiring, and his music is just amazing.
It was worth every penny, I definitely recommend this album.