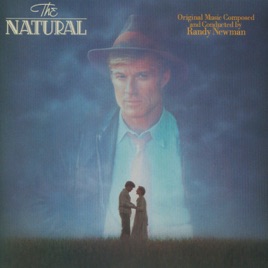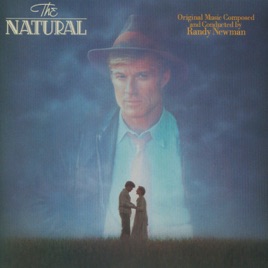 The Natural (Soundtrack from the Motion Picture)
Randy Newman
TITLE
TIME

The Majors: The Mind Is a Strange Thing

The Natural

"Knock the Cover Off the Ball"

The Natural

A Father Makes a Difference

The Natural

The Final Game / Take Me Out to the Ball Game

The Natural
14 Songs, 34 Minutes
Released:

Jun 13, 1984

℗ 1984 Tri-star Pictures
Ratings and Reviews
Randy Newman: Genius
Can't think of a movie anthem more plagerized. It's in commercials, sports shows, awards shows, and even in other movies! No better sports soundtrack. "Rudy" comes close. Probably in the top three movie soundtracks of all time. IMHO. He's been a machine that produces a great soundtrack every 2-3 years,and he's not finished, Check out "Cars".

On a personal note: Want to forget your troubles? Listen to this album on any quiet park bench. 15 minutes: poof!
Great stuff, but...
...let's not lose our heads about this score's originality. I think Randy himself would acknowledge the obvious nods to Aaron Copland throughout this piece. Listen to 'Appalachian Spring' and 'Rodeo' to make a difinitive analysis of the source of 'inspiration' for numerous "Americana' musical moments.

That being said - I truly cherish this movie and particularly the effective score that is such an integral part of the experience.
baseball
it's baseball and baseball is sweet