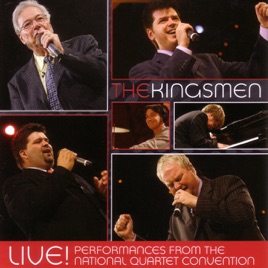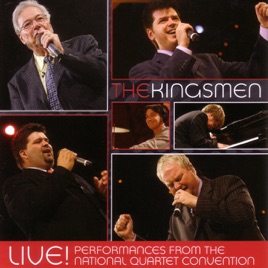 | | TYTUŁ | | CZAS |
| --- | --- | --- | --- |
| | | | |
| | | | |
| | | | |
| | | | |
| | | | |
| | Joy's Gonna Come In The Morning | | |
| | The Great Medley (How Great Thou Art, Great Is Thy Faithfulness, How Big Is God) | | |
| | | | |
| | | | |
| | The Cloud He's Coming Back On | | |
| | I Will Rise Up From My Grave | | |
| | | | |
Utworów: 12, 44 min
Opublikowano:

20 kwi 2010

℗ 2010 Horizon Records
Oceny i recenzje
Live
Great album love this group.highly recommend this album.pure greatness
LIVE PERFORMANCES FROM THE NQC - A Dud.
When Eldridge Fox was the manager of the Kingsmen Quartet, the "LIVE" albums were a success in everyway: musically, the audible recording itself, fan participation. This most recent recording of "LIVE PERFORMANCES FROM THE NQC (National Quartet Convention, held in the Fall Every year in Louisville, KY) comes NO WHERE near the standard of excellence when compared with live recordings of old. The Kingsmen began making "live" recording back in 1973 with "Big & Live". Each live performance that was captured afterwards was a HUGE success.

After D/ling "Live Performances From The NQC", as a fan I am rather disappointed.