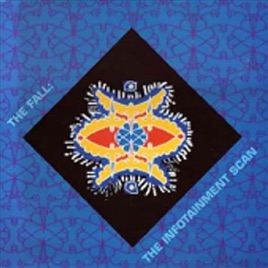 | | TITLE | | TIME |
| --- | --- | --- | --- |
| | | | |
| | | | |
| | | | |
| | | | |
| | | | |
| | Paranoia Man In Cheap S**t Room | | |
| | | | |
| | The League Of Bald Headed Men | | |
| | | | |
| | | | |
| | | | |
| | | | |
12 Songs, 50 Minutes
Released:

Apr 26, 1993

℗ 2006 FullFill
Ratings and Reviews
Excellent album, but shouldn't be labeled "EXPLICIT".
Ladybird: 9/10 Good start to the album.
Lost In Music: 8/10 This is actually a cover of an old disco song.
Glam -Racket: 10/10 One of the best (and funniest) songs on the entire album.
I'm Going To Spain: 7/10 A little dissapointing since the last 3 songs were so great.
It's A Curse: 10/10 This song has the most profanity out of any song on the album. Still has great sound, though.
Paranoia Man: 10/10 Great rhythm and beat.
Service: 10/10 A lot of piano makes this song great.
The League Of Bald Headed Men: 10/10 An excellent song. Reminds me of Paranoia Man.
A Past Gone Mad: 10/10 Deserves 10/10 just for the line: "If I ever end up like U2, slit my throat with a garden vegetable."
Light / Fireworks: 9/10 Oddest song the on album.
Why Are People Grudgeful: 8.5/10 Cover of a raegae (did I spell it right?) song
League Moon Monkey Mix: 10/10 Remix of The League Of Bald Headed Men.
My introduction to The Fall
I was given this album on a cassette tape back in 1993, my first encounter with Mark E. Smith and his ever-changing band -- as he says himself, "if it's just me and your granny on the bongoes, it's still The Fall". I found out subsequently that I had been given one of the more accessible Fall albums, with a nod towards Sister Sledge on the Lost in Music track, following a hilarious introduction in which Smith is learning French from an audio lesson. Oddly enough for The Fall, the album verges on cheerful at times, retaining Smith's verbal tics and driving grooves to give it this band's unmistakeable imprint.