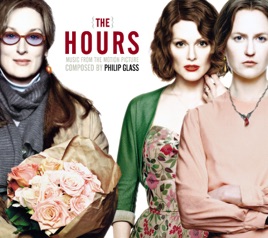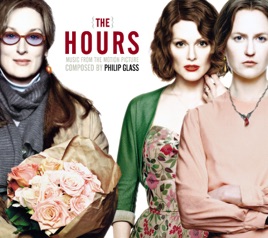 | | TITLE | | TIME |
| --- | --- | --- | --- |
| | | | |
| | | | |
| | | | |
| | | | |
| | Vanessa and the Changelings | | |
| | "I'm Going to Make a Cake" | | |
| | | | |
| | | | |
| | | | |
| | "Why Does Someone Have to Die?" | | |
| | | | |
| | | | |
| | | | |
| | | | |
14 Songs, 57 Minutes
Released:

Dec 5, 2002

℗ 2002 Nonesuch Records
Ratings and Reviews
One of the Great Film Soundtracks!
Sometimes Phillip Glass' film scores can be mind-numbingly repetitive and emotionally cold, any of the "Qatsi" movies are case in point. However, the soundtrack for The Hours is completely different, the best Phillip Glass music I've ever heard. As an avid soundtrack collector this is one of the greatest film soundtracks ever. Soulful, melancholic, passionate, meditative, haunting. Listening to this music it's hard not to feel welled up with emotion whether or not you've seen the film (but you really should and read the book too!) His trademark repetitive ascending/descending scales are in use here, but amazingly they are sparse and at the service of taking us into beautiful, dark interior states. Buy this album!
credit glass
This is a fantastic album and it should be listed giving the composer credit. (yes it appears on the cover but in tiny type.)
Philip Glass was nominated for an academy award for this album. The music perfectly portrays the tension and issues of the three women who create, read and live the life of Clarissa Dalloway.
Masterful! (now give credit where credit is due!!!)
Wait.. You need the booklet!
I love iTunes, but the booklet for this C.D. is great. This is an amazing album, but the notes and pictures in the booklet are definately worth the extra couple of bucks. Glass does an amazing job on this soundtrack. it's beautiful meditation music and it stimulates my creativity when i listen to it. I highly recommend it, but go with the booklet.