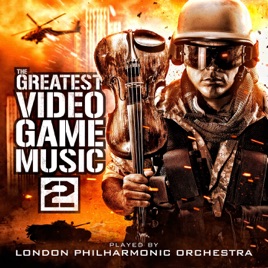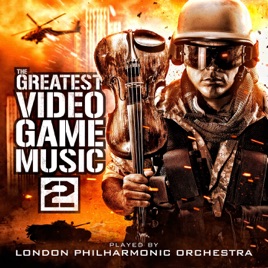 TITLE
TIME

Assassin's Creed - Revelations: Main Theme

By Lorne Balfe - London Philharmonic Orchestra, Andrew Skeet, Crouch End Festival Chorus & Sarah Covey

Elder Scrolls – Skyrim: Far Horizons

By Jeremy Soule - London Philharmonic Orchestra, Andrew Skeet & Crouch End Festival Chorus

Legend of Zelda – The Windwaker: Dragon Roost Island

By Kenta Nagata

Final Fantasy VII: One-Winged Angel

By Nobuo Uematsu - London Philharmonic Orchestra, Andrew Skeet & Crouch End Festival Chorus

Mass Effect 3: A Future for the Krogan / An End Once and for All

By Clint Mansell, Sam Hulick & Christopher Lennertz - London Philharmonic Orchestra, Andrew Skeet & Sarah Covey

Halo: Never Forget / Peril

By Martin O'Donnell & Michael Salvatori

Sonic the Hedgehog: A Symphonic Suite

By Masato Nakamura

Chrono Trigger: Main Theme

By Yasunori Mitsuda

Luigi's Mansion: Main Theme

By Kazumi Totaka - London Philharmonic Orchestra, Andrew Skeet & Crouch End Festival Chorus

Kingdom Hearts Birth By Sleep: Fate of the Unknown

By Yoko Shimomura - London Philharmonic Orchestra, Andrew Skeet & Crouch End Festival Chorus

Super Metroid: A Symphonic Poem

By Kenji Yamamoto & Minako Hamano - London Philharmonic Orchestra, Andrew Skeet & Crouch End Festival Chorus

By Russell Brower - London Philharmonic Orchestra, Andrew Skeet & Crouch End Festival Chorus

Batman Arkham City: Main Theme

By Nick Arundel - London Philharmonic Orchestra, Andrew Skeet & Crouch End Festival Chorus

Deus Ex-Human Revolution: Icarus Main Theme

By Michael McCann - London Philharmonic Orchestra, Andrew Skeet, Crouch End Festival Chorus & Sarah Covey

By Jonathan Coulton - London Philharmonic Orchestra, Andrew Skeet, John Evans, Leo Abrahams, Sarah Covey, Simon Little, Tim Weller & Tom Cawley

Little Big Planet: Orb of Dreamers (The Cosmic Imagisphere)

By Daniel Pemberton - London Philharmonic Orchestra, Andrew Skeet & Crouch End Festival Chorus
17 Songs, 1 Hour 9 Minutes
Released:

Nov 6, 2012

℗ 2012 X5 Music Group
Ratings and Reviews
Outstanding
Something about the Skyrim: Far Horizons song. Makes you want to drop everything you're doing, turn on your Xbox, and waste countless hours.
Awesome
Make a third album!!!
Never heard more beautiful music.
As a musician in training, gaming enthusiast, and amateur art/music analyst, let me make absolutely clear how I feel about this album: I orgasmed several times. I cannot recommend this album any more strongly. I consider myself well versed in music (especially classical and movie/game scores) and I have NEVER had this kind of an experience with music.