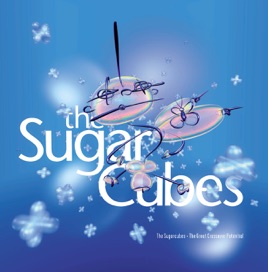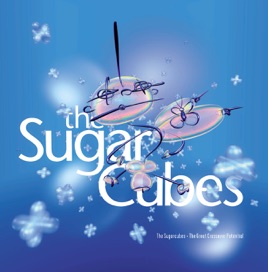 14 Songs, 49 Minutes
Released:

Jan 1, 1998

℗ 1998 Elektra Entertainment Co.
Ratings and Reviews
A great collection...
...truly, it is. Why then do I only give 4 stars? I'll tell you since you asked. This is a greatest hits compilation. And that very reason is why this isn't a 5 star rating. Let me explain. "The Great Crossover Potential" is a great way for someone to get started with the Sugarcubes. But since the Sugarcubes only put out a scant few albums people might not venture out to the other avenues of Sugarcube glory. This album has some killer songs on it but it is somewhat limiting as greatest hits albums usually are. For future fans I would recommend biting the bullet and getting the other full albums that the Sugarcubes had to offer. That is the only way to fully appreciate this band.

The Sugarcubes were a band that truly helped define alternative rock in the late 80's and early 90's. They had an edgy sound that few have replicated even to this day. They were part of a wave of music that took the rest of the world by storm in the early 90's. Differing from the mainstream, their sound was artistic. Their lyrics were vibrant. Bjork was the heart and soul of the band. Her voice was (and still is) hypnotic and energetic. Their sound helped pave the way for what modern alternative is today.

This album fully illustrates my point. It is a great compilation and a great way to introduce yourself to this incredible band. Just don't be limited with this album thinking it is all the best stuff the Sugarcubes had to offer. It's not. There's a lot of great stuff included but also a lot that's missing. If you get this album and like it, try to remember that there is a lot more where this all came from.
Great collection from one of the best alt bands.
If you want to know where all the hype about Bjork began, then this collection is it. But truthfully, you MUST get their debut cd. It is so awesome! Edgy, and ahead of its time. Definite downloads should be "Birthday", "Coldsweat", "Mama", "Motorcrash", "Deus", "Hit" and "Gold".
one of a kind!
a must have for any bjork fan. highlights(in my opinion) are 'water', 'birthday', 'cold sweat', and 'motorcrash' 'mama' and 'gold'. sugarcubes has so many gems..they dont make music like this anymore.