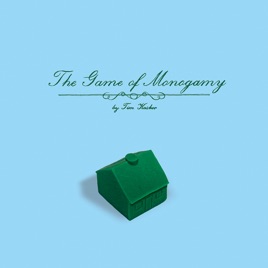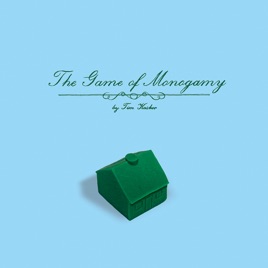 | | TITLE | | TIME |
| --- | --- | --- | --- |
| | | | |
| | | | |
| | I'm Afraid I'm Gonna Die Here | | |
| | | | |
| | | | |
| | | | |
| | There Must Be Something I've Lost | | |
| | | | |
| | | | |
| | | | |
| | | | |
11 Songs, 37 Minutes
Released:

Oct 5, 2010

℗ 2010 Saddle Creek
Ratings and Reviews
Happy to buy.
Tim Kasher returns to what he does best, writing self-loathing and depressingly pessimistic songs about relationships. Some may complain about this, but i don't. The songs are catchy and its an improvement from the last cursive, and good life albums.

Im in a serious relationship, and this album writes about everything i'm not feeling, but i still find the stories enjoyable and a good listen. I hope to see more of this kind of writing from tim.
Faithful
Kasher is the frontman of Omaha bands Cursive and The Good Life; the former an experimental alt-rock quartet, the latter a folksier rock combo. I'm not sure what creative impulses aren't being covered by his bands, but here comes his first solo release—a detailed song-cycle about its titular concept that splits the difference between his bands' primary vibes. Kasher's got a quivery, emo-infused voice akin to his labelmate Conor Oberst, though Kasher's work is more abrasive and tough-minded (Cursive's 2003 release The Ugly Organ is one of the best alt-rock releases of the decade). That prickly honesty's front and center on both the faster rock tunes ("A Grown Man" and the jangly "Cold Love") and this release's raison d'etre—the slow ones. It's not just the difficulty of fidelity Kasher questions throughout these 11 tracks, but the passage of time, the decay of passion, the social inertia that creeps into even the best partnerships. These themes collide in two standout tracks—"There Must Be Something I've Lost," in which an innocent perusal of a high school yearbook becomes an obsession; and the gorgeous, ethereal "Monogamy," an entire lifetime of good and bad choices in a succinct, surgical, unforgiving five minutes.
Hilariously bad
Stop what you're doing and go listen to the song Grown Man. This song might be the worst song I've ever heard. I bought the song just because people wouldn't believe me when I started telling them about it. If you want a good laugh I definitely recommend this album.