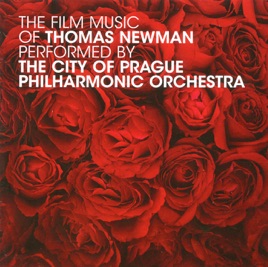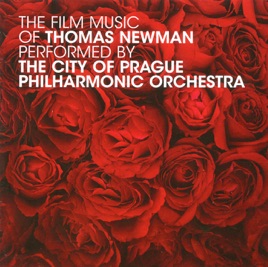 TITLE
TIME

Unrecht oder Recht (From "The Good German")

By Thomas Newman

Jedern das Seine (From "The Good German")

By Thomas Newman

Road to Perdition (From "Road to Perdition")

By Thomas Newman

Plastic Bag Theme (From "American Beauty")

By Thomas Newman - London Music Works

Dead Already (From "American Beauty")

By Thomas Newman - London Music Works

End Titles (From "The Horse Whisperer")

By Thomas Newman

The Green Mile (From "The Green Mile")

By Thomas Newman

Letter that Never Came (From "Lemony Snicket's a Series of Unfortunate Events")

By Thomas Newman

Under The Umbrella (From "Little Women")

By Thomas Newman

Cinderella Man (From "Cinderella Man")

By Thomas Newman

Finding Nemo / Nemo Egg (From "Finding Nemo")

By Thomas Newman

Whisper of a Thrill (From "Meet Joe Black")

By Thomas Newman

Theme (From "Six Feet Under")

By Thomas Newman - London Music Works

End titles (From "The Shawshank Redemption")

By Thomas Newman
14 Songs, 51 Minutes
Released:

Sep 16, 2008

℗ 2008 Silva Screen Records
Ratings and Reviews
Can we please meet Joe Black?
'Meet Joe Black' has one of the most beautiful soundtracks I have ever encountered. It's quite a shame that no one can enjoy the majesty of that movie's music. It would be a tragedy to the music world not to have the soundtrack.
Meet Joe Black
I came to this sight specifically to buy the soundtrack for this movie and I am so disappointed. At least I can buy Whisper of a Thrill! Please, Itunes, get this soundtrack!
Great
Itunes needs to make Meet Joe Black buyable. It's my favorite movie, please itunes.